We inaugurate another world first: Fossil-free biomethanol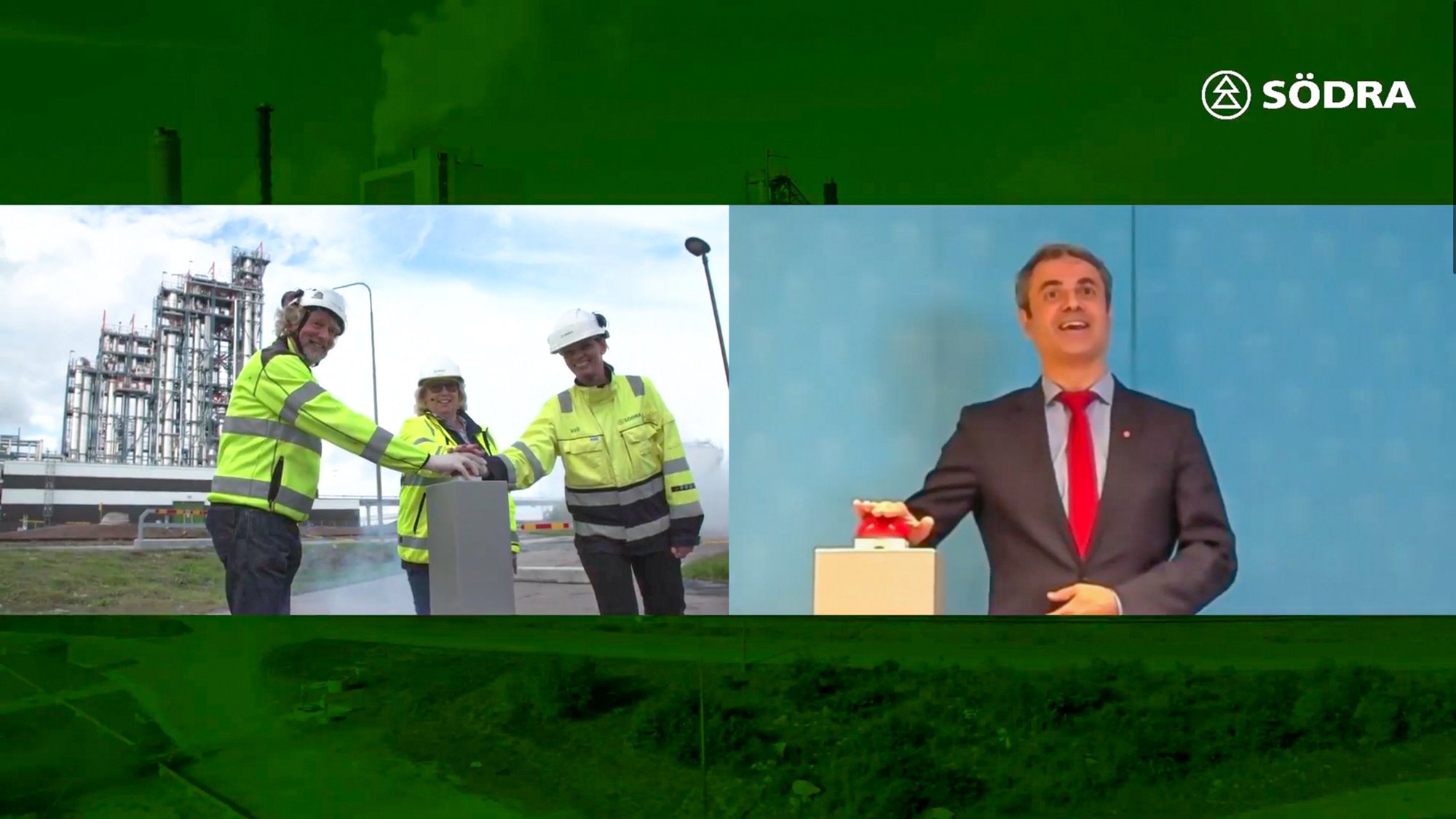 Covid-19 may have prevented us holding a physical inauguration of the world's first fossil-fuel free biomethanol plant, but that didn't stop us celebrating.
On 7 October, Sweden's Minister for Enterprise Ibrahim Baylan inaugurated Södra's plant for commercial biomethanol at the pulp mill in Mönsterås. It was a proud moment for us as this is the first operation of its kind in the world. Members of the European Parliament Fredrik Federley, Jytte Guteland and Jessica Polfjärd also took part, as well as Professor Johan Kuylenstierna of the Swedish Climate Policy Council, Lena Ek, Södra's Chairman and key members of the project.
It's a significant step in the transition to a bioeconomy and perfectly in line with the European Green Deal which the European Commission announced in September.
Show all content for topic.
Subjects: Pulp
News
Subjects: Pulp
Published:
Share