We offer tours of Södra's pulp mill and sawmill in Mönsterås, as long as our production schedule allows it. However, at the moment we are forced to cancel all visits due to COVID-19. Information on when visits can will resume will be available on our website.
Södra Cell Mönsterås is a combination of operations where we process forest materials and turn them into pulp, sawn timber and green electricity. This is a unique mix of operations and we are constantly developing our methods for long-term sustainability.
Södra in Mönsterås
At the pulp mill, we take you on a 2-hour guided tour where you get the opportunity to see everything from when the pulpwood arrives at the mill to the finished pulp bale. After that, we offer an optional 1-hour guided tour of Södra Wood's sawmill in Mönsterås.
Example of a typical tour schedule:
10:00 - Meet at the mill's visitor room for a presentation of important information about the tour. Coffee and light snacks will be served.
10:30 - Tour of the pulp mill
12:00 - Departure from Mönsterås
Or, if a sawmill tour is included:
12:00 - Lunch
12:45 - Tour of the sawmill
14:00 - Departure from Mönsterås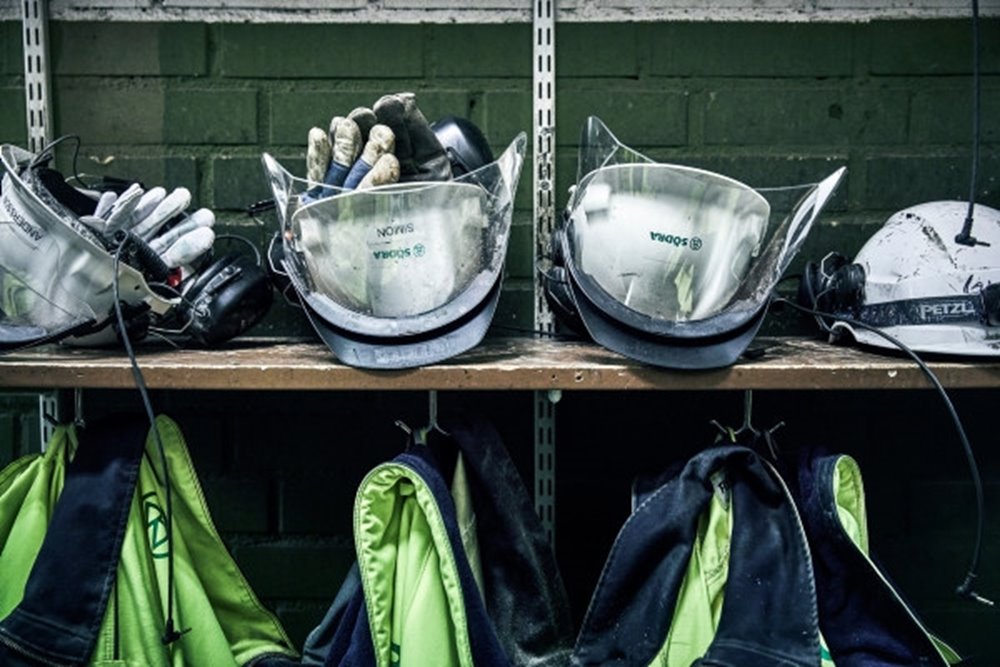 Things to consider before your visit
The tour involves a lot of walking with many stairs, which means that it is unfortunately not handicap friendly.
If you are arriving by bus, the bus may be used for transport around the premises.
All visitors must be at least 10 years old.
As we will be walking around industrial facilities in full operation, all visitors must wear full-coverage clothing and closed toe shoes.
Before the tour begins, you will be equipped with a helmet, goggles and a headset which must be worn for the duration of the tour.