SNAPSHOT: Meet the new mill manager at Värö as he prepares for the next phase of the mill's expansion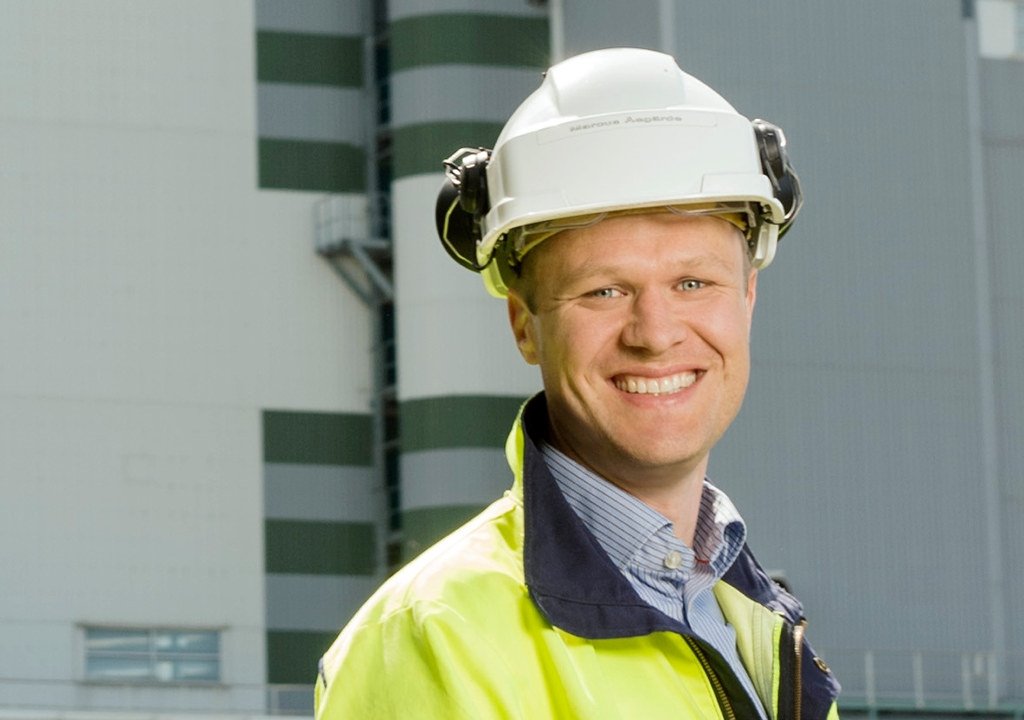 Name: Marcus Åsgärde
Responsible for: Södra Cell's pulp mill in Värö
Born: Within walking distance of the Värö mill, 1977
Education and expertise: MSc Chalmers University of Technology, Executive MBA from Stockholm School of Economics (sponsored by Södra)
Lives: 15 km from the mill, with his wife Sofia and their three children Ellen, Selma and Levi
Likes: Fishing, spending time in nature, downhill- and cross-country skiing
Reflections:
I may be the new mill manager, but Värö is not new to me. I grew up with a view of the mill from my bedroom window while my mother worked as a nurse in the mill's medical centre for some 30 years. I spent several summers working here as a student before university and joined Södra in 2005 (after a few years with Stora Enso). I started with the Innovation team before joining the pulp mill in 2007. After nine years as production manager, I moved next door to manage the sawmill.
This is perhaps one of the reasons I was chosen to return to the pulp mill as manager – having experience of both is important to maximise the many synergies we have already achieved between the two operations and to build on them for the future.
It's both exciting and challenging to be taking the lead now. There is the buzz of overseeing the next phase of expansion, which I helped to plan, but the challenge, hopefully short term, of operating under new Covid-19 protocols.
While our operations are running smoothly, Covid-19 induced guidelines have meant the restriction of movement/access in parts of the mill. This was necessary, of course, but difficult for someone like me who likes to ask questions face-to-face and grasp the details. I miss just walking into different parts of the mill and talking to everyone. The fact that I already knew our fantastic team here very well has been a great support.
I am determined to help bring out the best in my team, as Södra has done for me. It is just one of the reasons I'm so pleased to have this job. There are huge opportunities since we make such a sustainable product and have such a sustainable business model.
Södra has always been a part of my life and I hope it always will be: I hope one day to own a piece of Sweden's forest and become a Södra member myself.
Show all content for topic.
Subjects: Pulp
News
Subjects: Pulp
Published:
Share