The most sustainable pulp– the next step in the Journey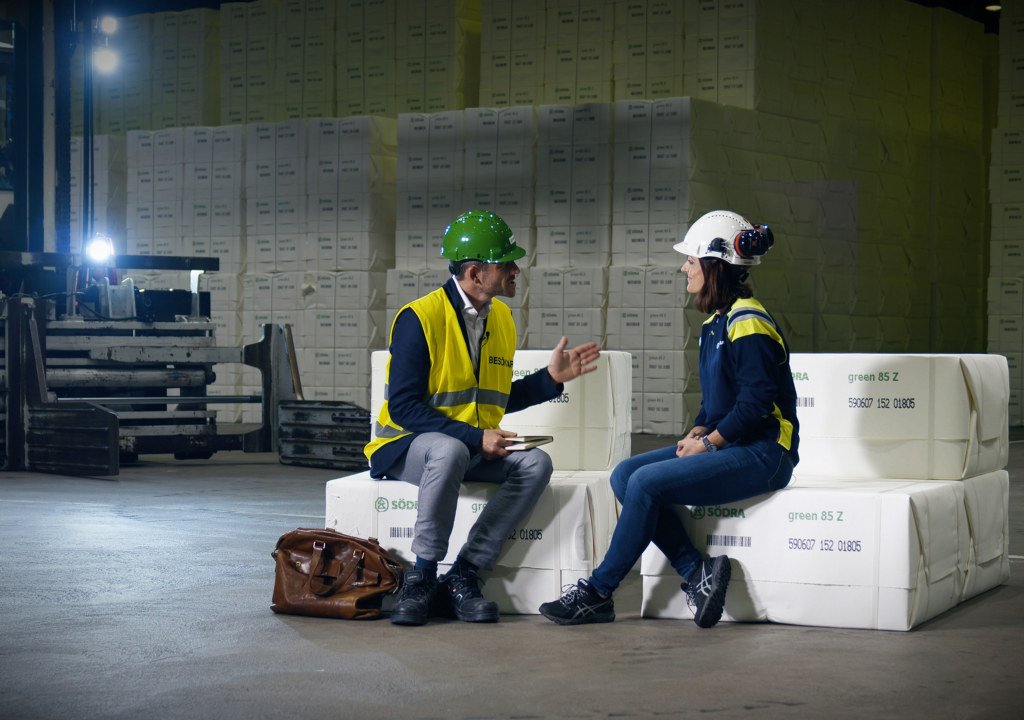 Södra has revealed that the use of paper bale straps (FiberSafe®) rather than metal wire is a key step in its journey to make the world's most sustainable pulp.
FiberSafe® paper straps offer customers the chance to eliminate the risk of accidents from dewiring pulp bales and to get rid of dewiring completely: With a paper strap, the entire bale simply enters the pulper.

"In addition to the obvious health and safety benefits of a paper strap, this is a bonus for those customers who have extremely high requirements on cleanliness, especially regarding metal and plastics," explains Maria Staxhammar, Sales Director. "A paper strap means they avoid even microscopic metal residues in their process. There is also the vital sustainability aspect of avoiding the use of metal, added to the fact that there is no scrap metal to handle."
At present, paper-strapped pulp is available for deliveries made by truck and/or rail but we're working actively for it to also be suitable for loading onto vessels.
FiberSafe® is just one of the initiatives in our journey in which we take on the challenge of making the world´s most sustainable pulp. From the seedlings in our nurseries to the way we package our finished bales, we've been examining every step of the process in a bid to take sustainability even further.
If we were to maximise the most sustainable aspects of every part of the pulp production process, from paper straps to fossil-free nurseries and transport, would the result be the world's most sustainable pulp?
FiberSafe® features in Episode 4 of our five-part video series we are calling The Journey. This stage of The Journey also looks at our certification labels: Södra pulps are approved for the EU Ecolabel, Nordic Swan and Blue Label, as well as having ISEGA approval for use in paper and board products for food contact according to BfR and FDA. Products are certified to recognized accreditation systems and can be ECF or TCF bleached, according to customer requirements.
A sustainable future requires everyday heroes – and new ways of thinking. It can be as simple as actively choosing products from sustainably-managed forests, but we also need to maximize our part and then communicate our sustainability to a wider audience beyond our immediate target market.
Customers can start the conversation to examine their own Journey right now via Pulp+ and everyone can visit sodra.com/thejourney. Look out for the videos on social media and share them.