Important step towards increased production in Mörrum
Södra Cell Mörrum is building a new evaporation plant to increase capacity and energy efficiency. The investment is an important step in the mill's strategy to reach an annual production of 500,000 tonnes of paper and dissolving pulp by 2020.
In late April, the effects for the evaporation plant were lifted into the new building. The new evaporation plant will include ten effects, which can be described as large heat exchangers that concentrate the black liquor that is produced during pulp production. As part of the evaporation process, water in the black liquor is boiled off and treated. The black liquor is then used as fuel in the recovery boiler.
"The project is progressing well so far. We are now facing an intensive summer and autumn together with our suppliers as work to complete the facility is stepped up," said Hanna Björkman, process engineer and project owner, Södra Cell Mörrum
The new facility is due to come into operation in early November this year.
"We are looking forward to increasing the volume of Södra Cell Mörrum's leading-edge products. Together with Andritz, we will build a highly advanced evaporator that not only reinforces the energy efficiency of our pulp mill, but also strengthens and improves the process as a whole," said Stefan Sandberg, Mill Manager, Södra Cell Mörrum
Read more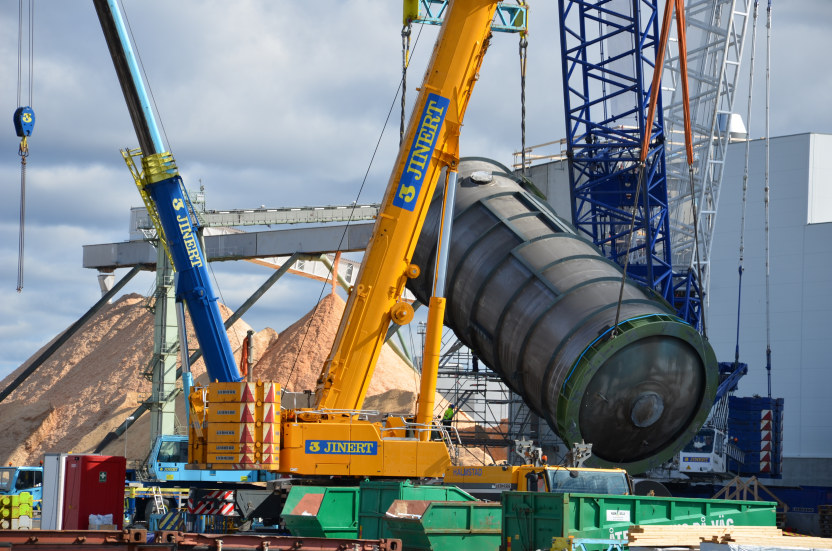 Show all content for topic.
Subjects: Pulp
News
Subjects: Pulp
Published:
Share