Fibre - meeting your future needs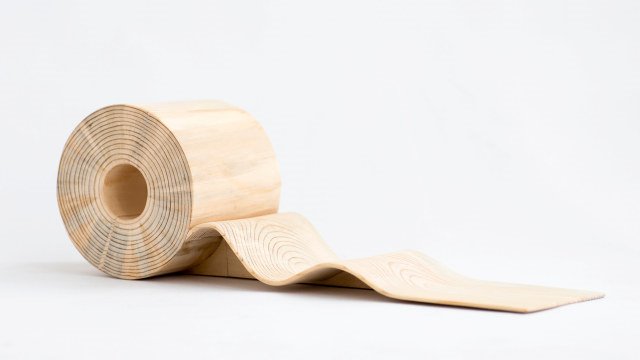 Södra's investments have helped secure the supply of softwood pulp for the foreseeable future. But what is in it for the tissue maker?
Whatever their output of tissue products, most producers are reliant to a greater or lesser extent on imports to meet their virgin fibre requirements. They therefore need to be sure about their sources of fibre and how to optimise their furnish. Consumers, who are becoming more discerning, will increasingly favour virgin fibre-based products, and the reduced output of graphic paper will affect the availability of recycled fibre alternatives anyway.
One thing is for sure: The increased output of sustainable softwood pulp capacity introduced to the market by Södra's Värö mill has, along with reduced demand for pulp for graphic paper production, put to rest concerns about the long-term security of long-fibre pulp supply in Europe.
This is of course good news for tissue makers but it has also brought into focus the role of softwood pulp in tissue making. Consumers increasingly value the quality of the tissue they buy, while at the same time tissue-making places ever-higher demands on runnability in order to maximise output: The characteristics of the wood fibre used are therefore more important than ever.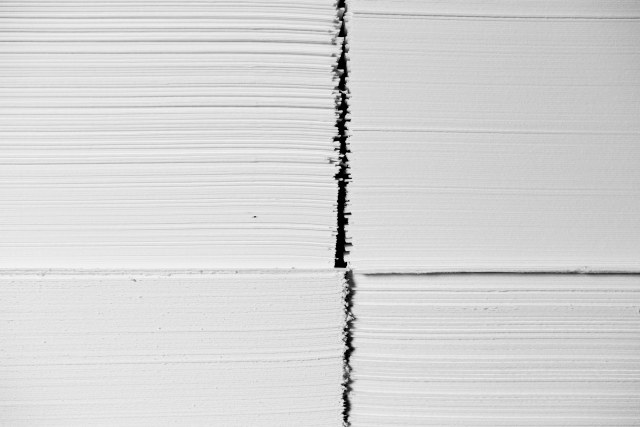 Less means more
Substitution with hardwood from fast-growing plantations in South America means the proportion of softwood in the tissue fibre mix has fallen compared with a decade ago. The result is that the remaining softwood fibres bear a much heavier responsibility – they really need to perform. The tensile properties which softwood delivers cannot be left to chance in a world which is not only demanding more tissue, but better tissue and high productive efficiency.
How would you describe an ideal source for softwood tissue pulp? In the northern areas of the Nordic region, with a very short window of warm(ish) weather, fibre walls experience short, sharp periods of growth, which makes them thinner, yielding greater softness. By contrast in Southern Europe, dominated by Radiata pine, the growing period is fairly constant throughout the year, which produces a thicker fibre wall that is not so good for softness.
In Southern Sweden, where Södra's three pulp mills are located, the growth characteristics are between the two extremes, so to achieve the optimum softness, Södra has tended to harvest the younger spruce wood from forest thinnings, which have thinner fibre walls and so produce softer tissue. At a certain growth stage of a plantation, the forest needs to be thinned out to allow it to thrive, but the resultant thinnings are unsuitable for use in construction. So almost as a by-product of good forest management, Södra has been able to procure an ideal raw material.
Benefits of investment
Despite advanced forest-management practices in Sweden which mean the volume of standing timber in the country increases year on year, thinnings remain a finite resource. An important aspect of Södra's investment at Värö, with consequent benefits for its Mörrum and Mönsterås mills, has been to deliver the pulp characteristics required by the most demanding tissue makers from a more diverse fibre input.

Two examples: The enhanced ability to regulate chip size into the digester and manipulate post-digester kappa number are important tools for Södra to influence quality and characteristics within the process.
Whatever the qualities of the raw material, the optimisation of the pulp mix requires a high level of precision. Research Engineer at Södra, Catharina Fechter, explains: "We are often asked about the impact on tissue properties of modifying pulp recipes and we frequently get questions about optimizing energy in the refining process. The trouble is, tests in the lab and at full scale are often time-consuming and results can take weeks to process."

The Virtual Refiner
Södra's virtual refiner (VR) can help provide the answers. The key to its success is a carefully-compiled database containing close to 100 different pulps, including all the common hardwood and softwood options available on the market. Each one has been refined and tested at Södra Innovation's lab on its pilot refiner so customers don't have to go through the process of testing them. The virtual refiner can mix up to seven different pulps and visualize all the common fibre and paper properties such as tensile, tear, fibre strength, fines etc at various levels of refining energy. All this has helped Södra to build a significant amount of knowledge covering most of the world's pulps.

Fechter continues: "We are saving the customer time because we've already built the database and done the investigations on all the different pulps available. Of course, we hope to show our customers what they can achieve using the wide range of Södra's pulps, but we can also help them find an alternative if we can't offer something that a competitor can, or if we feel they can achieve better results by changing their pulp mix. It's about transparency and trust."
What tissue makers seek more than anything is consistency and with this in mind, the information provided by the VR will be a highly-reliable indicator of the way in which a pulp will perform. The aim is that tissue makers will be required to make fewer adjustments to their processes, such as degree of refining, which affect runnability and final product characteristics.
Södra's target has always been to minimise the post-pulping refining necessary by maximising tensile within the process: The less refining that is necessary to boost tensile, the softer the tissue which can be produced with the pulp. This optimisation process will continue. Refining should always be viewed in context however – if a tissue maker refines at a relatively high level anyway as part of its process, then specifying a pulp with the ability to withstand refining and still deliver premium performance will be a priority.
Europe's tissue makers have come to rely on Scandinavian pulp to meet their reinforcement needs and to balance this with the required softness for the modern tissue consumer. While Södra pioneered totally chlorine-free bleaching (TCF) in the 1990s, these days it is the gentle structure-preserving nature of Södra's proprietary bleaching process which is of more interest. Germany along parts of the German speaking region is the only region in Europe where tissue makers still routinely require TCF. The key environmental parameter from the customer perspective is certification - Södra's production is mostly dual certified to PEFC and FSC.
Markets and consumer requirements evolve in their environmental priorities and in the tissue properties they seek. But what is sure is that the strong bond between the tissue makers and fibre suppliers will underpin tissue's future in Europe.
Show all content for topic.
Subjects: Pulp
News
Subjects: Pulp
Published:
Share