A year in the life of our forests

We continue to bring you a snapshot of life in a typical forest estate owned by one of our 52,000 members. Jonas Larsson is our guide through the year. Managing Director of Södra Cell GmbH and Senior Advisor Forestry, he has been a Södra member for eight years with a plot of 20 hectares, just under half the size of an average Södra forest estate. His wife Marie previously owned a Södra forest that was in the family for four generations, now managed by her brother.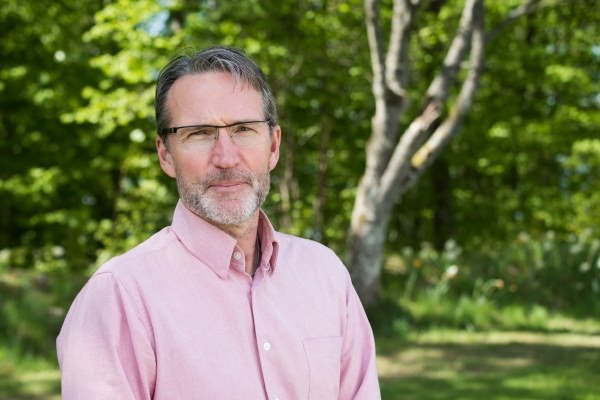 May
With some 2,000 new seedlings on order ready for planting at the end of the month once all threat of frost has past, we dedicate ourselves this month to some preventive work first. Much of what we do centres around encouraging biodiversity, but some visitors are less welcome in our forest than others.
The spruce bark beetle has become a dangerous pest in recent years. Left to multiply, aided by Sweden's warmer and dryer summers, the beetle can cause significant destruction. Following an unusually hot, dry summer in 2018, we saw an explosion of the beetle in 2019 in mid and southern Sweden. Over the period 2018-2022, this tiny creature damaged or killed around 7 million solid cubic meters of the trees owned by Södra members. Since 2018, we have stepped up our efforts to monitor and control the beetle population and have worked on saving the values of infested forest.
During the Winter, the adult insects lie dormant under the bark of infested trees or in the soil nearby. In May, as temperatures start to climb, the adult beetles emerge to mate and swarm as they look for new places to lay their eggs. They multiply quickly and carry a fungus which kills the trees. Drilling themselves into the trees, they leave tiny holes of just 2 mm in diameter, so spotting infected trees is painstaking work, but essential. Södra's forest services help us by using remote sensing tools in assessing the areas at highest risk of infestation (trees that are stressed, from lack of water, for example, are often most vulnerable).
Any trees invaded by the beetle need removing from the forest as quickly as possible. Caught early enough, the tree can be debarked and still put to use, but infested trees die quickly and loose value as raw material for the forest industry, so this action is an essential part of maintenance for future productivity, as well as a reminder from Mother Nature that the challenges of climate change are intensifying.