Foreword: Hannah Stenberg
It's no secret that climate change mitigation and environmental protection are of increasing concern to just about everyone. We are all setting ambitious targets to reduce carbon emissions and doing more to help protect biodiversity, and rightly so. What is a secret, however, at least in the minds of the consumer, is how much our industry is doing to drive a greener economy.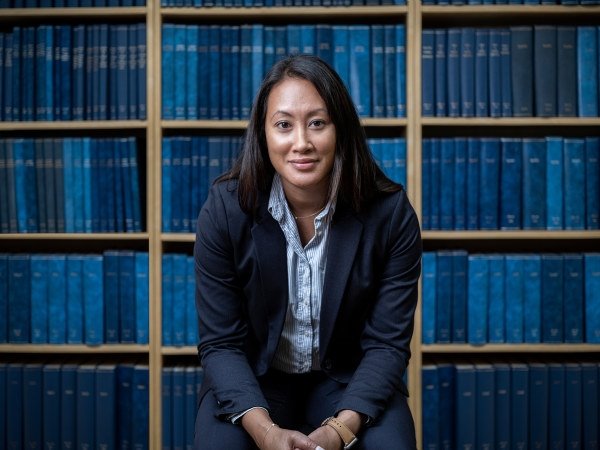 Secret is perhaps too strong a word, let's call it unknown. As an industry we have not been as successful as we should have been when it comes to telling the story of a business model based on a renewable, recyclable and, when managed correctly, highly sustainable resource – working forests.
As pulp suppliers, we are several links away from the consumer in the value chain, but we can still play an important role in helping those closer to the consumer get the message across that forest products are a sustainable purchasing choice. To reach the consumer and make a real difference, we need to cooperate together in the value chain.
In addition to our customer surveys, the Södra Group conducted its own consumer insights survey this summer, reinforcing what we already thought: Namely, that forests evoke an emotive rather than rational response from consumers – they love the forest and see their primary role as being a means of maintaining and protecting biodiversity. Sadly, the forest as a resource is not part of this scenario. Consumers in general do not associate the forest with a source of sustainable raw materials for their take-away coffee cup, everyday toilet paper or wooden decking for the garden.
Clearly, we still have a lot of work to do when it comes to helping the consumer understand that the forest can serve a dual purpose, as a resource for sustainable alternatives to fossil-based products while still providing a home for biodiversity at the same time.
Somewhat removed from the consumer as we are, we are always thinking about the ways in which Södra could contribute on communicating the sustainability of forest products. How can we work more closely together to influence consumer behaviour and attitudes with a greater positive impact than we have had so far? The time to act is now.
We introduced the idea in Barcelona of a QR code that could be printed on final products or on our customers' websites that end users could access with one click. The end user could read more about our family forestry estates and discover how we are growing the forests for the future, both for biodiversity and for more sustainable solutions to enhance our daily lives. The idea is that this brings value for our customers by educating theirs, about our customers who have sourced their sustainable raw material from us, but also about the idea that the forest products industry is both a source of sustainable, renewable solutions for a greener future, and growing and protecting biodiversity at the same time. That's just one idea.
Where consumer perception is concerned, making a real difference is too big a job for any company on their own. That's why collaboration in this increasingly-competitive fight for the consumer's attention is so important. Let's discuss how we could harness the power of cooperation and finally bridge the perception gap between the industry and the consumer. Ready to make a difference? Get in touch.
Show all content for topic.
Subjects: Pulp
News
Subjects: Pulp
Published:
Share