Our people in the spotlight

In this new series, we take a closer look at some of the People Behind the Pulp campaign, beginning with one of our truck drivers, Jörgen Carlsson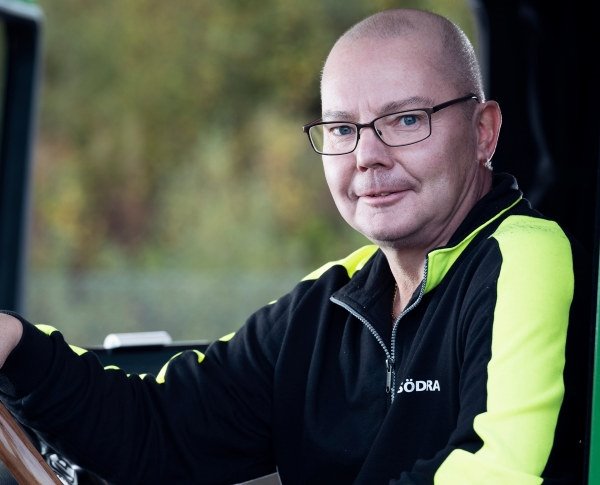 The people behind the pulp
Jörgen Carlsson, Truck Driver
I'm a truck driver, and I deliver pulpwood from the members' forests to Södra's pulp mills and timber to the company's sawmills. I started working for the same haulage company as my father 33 years ago and I've been doing this job ever since. It hasn't changed much but the trucks have improved considerably. I have a lot more autonomy these days.
Trucks have always been a big interest of mine and I like driving in forests. It's a different challenge compared to regular road haulage. Forest roads can be narrow, so I need to hold my nerve and stay alert. Flexibility is also important. I set the schedule myself based on the delivery quota, but things do not always go as planned. Roads can be in need of repair and equipment can fail. Then I need to reschedule or have my colleagues help me out. But everything works out in the end.
Working for Södra provides security and numerous other benefits. The combination of freedom and responsibility is what I appreciate most. And my colleagues of course. Even though I work by myself most of the time, it never gets lonely. We always help each other out when needed, and we keep in touch during each shift to make sure that everyone is in good spirits.
Show all content for topic.
Subjects: Pulp
News
Subjects: Pulp
Published:
Share