OnceMore® in store soon!
Fashion retailer Lindex will be adding a million garments made from OnceMore® to its 2023 offering.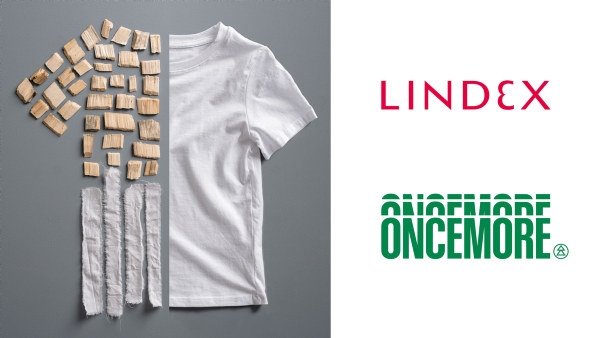 OnceMore® is the world's first large-scale process for recycling blended fabrics. The process combines post-consumer textile waste with renewable wood from responsibly managed forests to produce high-quality textile pulp.  
The Scandinavian fashion company will receive 250 tonnes of viscose fibre based entirely on OnceMore® for a million garments which will be online and in its stores next year. 
"Today, only a fraction of the 100 million tonnes of textiles produced and placed on the market are recycled each year. With OnceMore®, Södra has created a unique, commercially-viable solution for bringing textiles into the circular bioeconomy. The one million OnceMore® based garments from Lindex represent an important step in the development of more circular fashion. We are delighted to be doing this in collaboration with a company such as Lindex – together, we can make a difference," says Lotta Lyrå, CEO of Södra. 
OnceMore® is produced at Södra's mill in Mörrum which processes wood from the sustainable managed forests of Södra's members in southern Sweden. The textile waste used in OnceMore® is collected in northern Europe and includes old bed sheets, towels, clothing and other fabrics. 
For Lindex, the collaboration is in line with the company's sustainability promise – to make a difference for future generations – where one of the fashion company's goals is that by 2025, 100 per cent of Lindex's materials will be recycled or sustainably sourced. 
"Today, there are major challenges regarding large-scale recycling of textiles where OnceMore® is an important enabler. Through our collaboration, we can contribute to a more sustainable textile industry while taking further steps on our circular journey and reducing our environmental impact' says Annette Tenstam, Strategic Lead Circularity & Environmental Sustainability, at Lindex.