Escape from the city

For many years, Anna-Karin Swärd and Ulf Hultqvist were self-employed with a busy schedule balancing lots of commitments. But they got tired of life in the big city and chose to move out and become forest owners.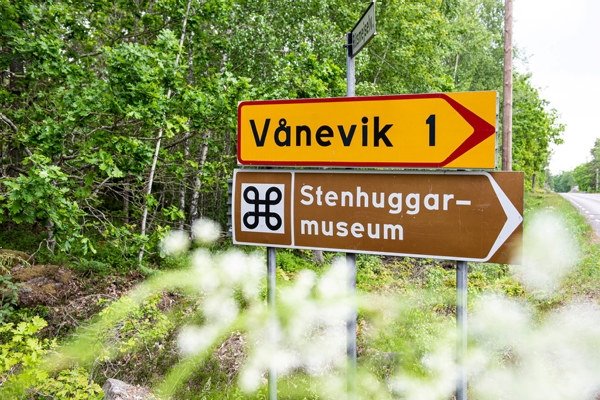 "I was born and raised in Stockholm and for both Ulf and me it was natural to live and work there once we had completed our education. That was how it was supposed to be. But a quieter life beckoned – whenever we had spare time, we headed out of town. Mostly it was trips with our sailing boat in the archipelago," Anna-Karin remembers.
Over the years, the capital became more crowded and less enjoyable, and they began to wonder if it gave them the life they wanted. Was this how it was to be until they retired? They started looking at properties and in 2013 they had the opportunity to rent a forest farm outside Gnesta.
"We moved there and realized that life in the forest suited us very well. But it was too close to Stockholm. We were still drawn back to the city and spent far too much time sitting in traffic. We wanted to get further away and started looking for our own forest property," says Ulf.
Anna-Karin and Ulf finally settled on Vånevik farm on the coast south of Oskarshamn and have owned the property since 2016.
"Now we have the forest, a jetty for the boat and the sea to sail on. That said, being a forest owner takes a lot of time, so we haven't had much time for boating yet," notes Ulf.
Unique forest
Vånevik farm comprises 150 hectares of forest plus 30 hectares along the Baltic Sea. A large part of the forest, which is double certified to PEFC and FSC®, consists of a unique coastal forest with old pine and oak.
"The area closest to the sea is our "feel good forest". It's like a big park and we try to take care of it ourselves," says Anna-Karin.
"The forest between the old national road and the E22 is our production forest and we have help from Södra to manage it. It is mostly pine, oak and birch. There is not so much spruce, which is a relief bearing in mind the damage caused by the spruce bark beetle," says Ulf. A couple of years ago, Anna-Karin and Ulf thinned out a lot of damaged spruce, and in the fall, it is time to carry out normal thinning.
"Thinning and leaving a large part of the forest untouched has given the pine more space to thrive and this has turned out really well," says Ulf, adding: "Since we bought the forest, we have come to the conclusion that we want to leave the trees in our forest as long as is financially viable. We invest in pine and mixed forest and want to avoid regeneration felling. We think this is an effective way to manage the forest."
Anna-Karin and Ulf's forest is in a very dry and sunny part of the country. This means that they avoid rain and high winds, but the disadvantage is that both pine and oak can die during dry periods and the risk of forest fires is high in the summer months. And that's a worry.
"In 2021 there was a fire in the forests around Fliseryd and the seaplanes fetched water from the Baltic Sea right by us every 14 minutes to put out the fire. We don't want that to happen to our forest," says Ulf.
Engaging with visitors
A popular hiking trail, the Stenhuggarleden, runs across Ulf and Anna-Karin's land, from the stonemason museum in Vånevik out to Näset, which is located on neighbouring coastal land where a lot of people like to stay.
"Since we have lots of visitors, we like to share with them something about ourselves and our forest - that it is actually private individuals who own the forest in which they are walking. This is why we participate in the initiative "Welcome to my forest." And because of the fire risk, we are particularly keen to inform visitors not to be careless with cigarette butts and glass bottles," says Anna-Karin.
Investing in sustainability
Ulf and Anna-Karin see their forest ownership as an investment. A financial investment, of course, but also an investment in a sustainable future.
"When we bought the forest farm, we obviously saw it as a sensible way to invest our hard-earned money. But it is not only the economics that is important. We believe that the forest will have an even more vital role in the future, and therefore circularity and sustainability influence everything we do. We want to use the forest and at the same time conserve it, and that places demands both on our knowledge and our long-term commitment," says Ulf.
And there is plenty of commitment from both Anna-Karin and Ulf. Although they still spend some of their time as business consultants, they have many ongoing projects in their forest.