Mörrum makes first million tonnes of textile pulp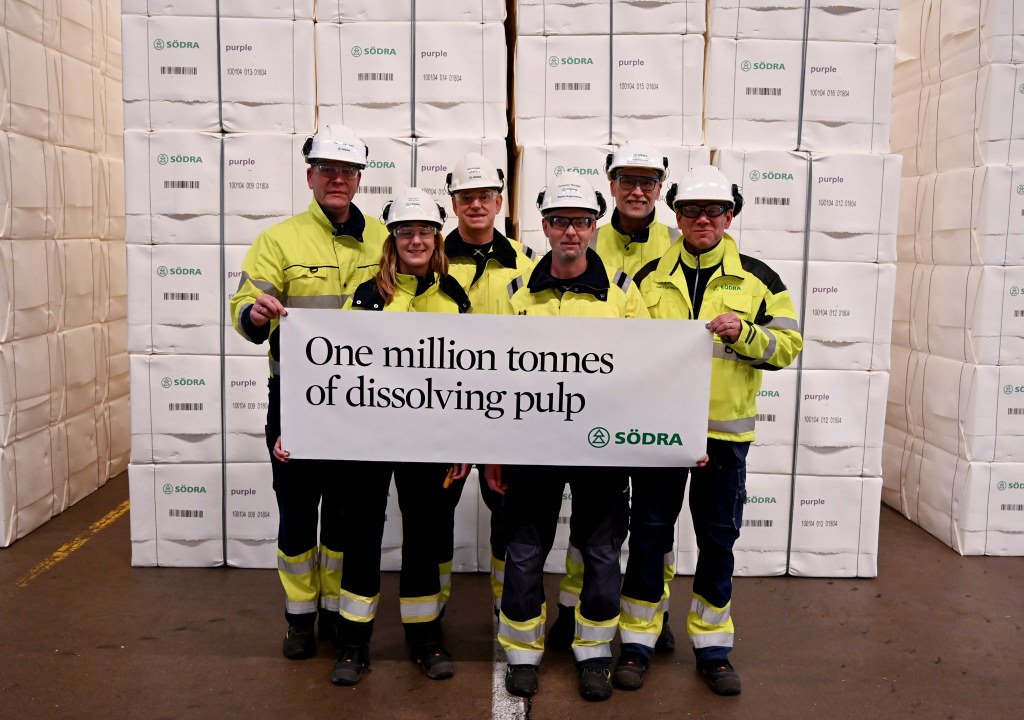 Södra´s pulp mill in Mörrum is celebrating a new milestone, having produced one million tonnes of dissolving pulp.
Mill manager Stefan Sandberg: "This is a great milestone for us which we have reached in a relatively short space of time. Our progress in this market is a reflection of the dedication all our team at Mörrum who work tirelessly to produce a consistently premium product. I'd also like to take the opportunity to thank all our customers for their loyalty and cooperation in helping us get here. With the development of our OnceMore™ technology to recycle cotton fibre back into the mix, our role in the textile pulp market is going to grow from strength to strength."
Show all content for topic.
Subjects: Pulp
News
Subjects: Pulp
Published:
Share