Sustainability tops China's priorities for dissolving pulp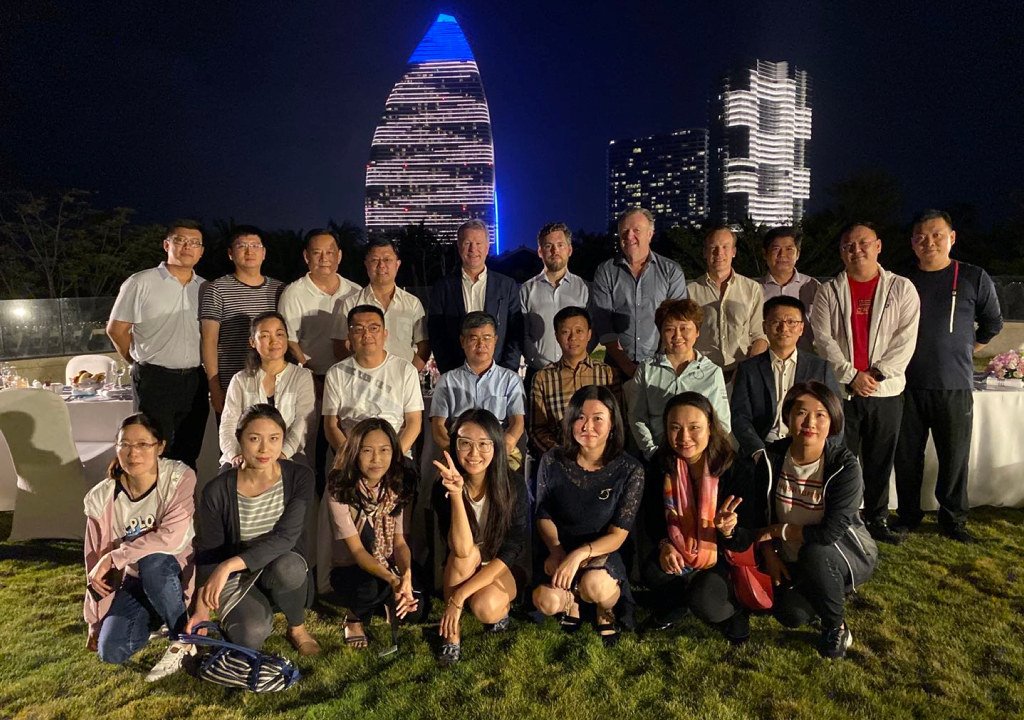 Södra's dissolving pulp seminar in China, co-hosted with Ekman, at the end of November revealed an intense interest in sustainability from the Chinese textile market. The third such event to be held since Södra entered the market, it was also a platform for the introduction of OnceMore™ – Södra's unique initiative to re-use cotton extracted from waste cotton/polyester textiles to create a new raw material when combined with dissolving pulp.
The two-day event took place on Hainan Island in South China and saw representatives of Södra's main customers for dissolving pulp gather to hear expert speakers and engage in dialogue about viscose, including an interactive brainstorming session.
Dag Benestad, Sales Director at Södra Cell Bioproducts, who welcomed guests to the seminar, was struck by the interest in sustainability: "In the three years since our last seminar in 2016, when sustainability was not a significant topic of discussion, it has moved to the top of the agenda," said Benestad.
"The Chinese see what a big subject this has become for their customers and end users. Despite the market in general being subdued at the moment, the enthusiasm for sustainability in general, and for the potential of OnceMore™ in particular, was inspiring. Södra might not be the biggest supplier, but we are considered to hold a leading position thanks to our quality, engagement and innovation. The efforts we have made to communicate with the market over the past seven years or so have paid off."
Detailed, high-level presentations included a report from Ding Jinqi of CCF Group about the market for wood-derived textiles, followed by an analysis of the spinning industry and demand for viscose fiber from Zhang Hongmei of fashion giant Shandong Ruyi Group. Then Jiang Junzhou of the China Chemical Fibers Association gave a frank overview of the Sino-US trade war and its consequences for the textile industry, as well as an update on China's status on sustainability. Johannes Bogren, VP of Södra Cell Bioproducts, concluded with an introduction to OnceMore™.
"The standard of presentations was exceptionally high," said Benestad, "and the contributions were all highly appreciated. We are very excited about the way things are developing in China."
Show all content for topic.
Subjects: Pulp
News
Subjects: Pulp
Published:
Share