How Green can we go? Untapping the huge potential of the pulp mill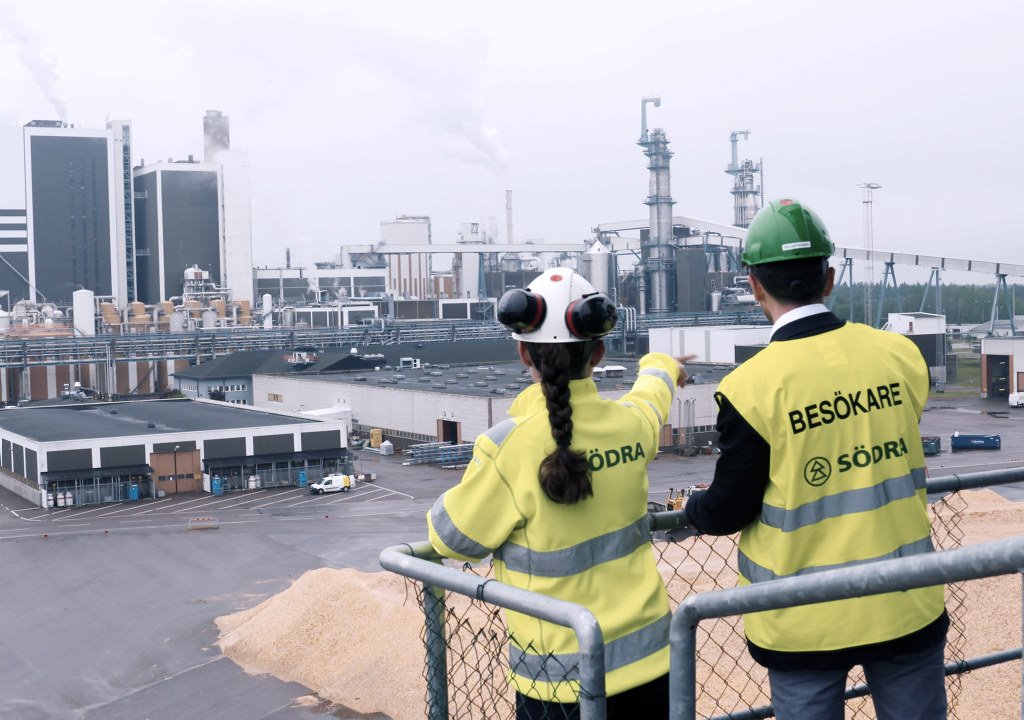 Södra's pulp mills have reached an impressive 4,700 GWh of green energy – enough for an electric car to circle the Earth 50,000 times, and to heat 27,000 homes. Our deliveries of biofuels now equate to 6% of Sweden's total consumption of biofuels. And our 1.8 million tonnes of pulp could make 4.3 billion books and 480 million sweaters.
And yet most consumers are unaware of the range of sustainable products that pulp mill can produce and their contribution to the bioeconomy. We're trying to change this, by highlighting the sustainability of pulp and paper products to a much wider audience than our customers.
Episode 3 of our journey to a more sustainable future is filmed at our Mönsterås mill, deliberately located next to one of our sawmills for optimal use of resources - the pulp mill provides the sawmill with energy and in return, the sawmill produces woodchips for pulp. This closed-loop cycle leads to higher energy efficiency and reduced transportation.
Did you know:
Mönsterås is free of fossil fuels for day-to-day operations. We produce more green energy than we use so the surplus is sold as green electricity, district heating and biofuels.
Last year, we launched a Nutrient Recycling service which is a prime example of a sustainable ecosystem approach: Bio-ash, a residual by-product of the pulp process, is reused to promote a higher rate of forest growth and strengthen the profitability of our forest estates.
Water is another area of focus. We employ a range of water conservation and treatment measures and are proud to be among the best in class when it comes to water conservation.
Sustainability is not just about the process, of course, it's about every aspect of our business. Which is why we have a zero-accident vision for all our employees.
A sustainable future requires everyday heroes – and new ways of thinking. It can be as simple as actively choosing products from sustainably managed forests, but we also need to maximize our part, which is why we've been examining every aspect of our process to ask the question: Could we make the world's most sustainable pulp? We're inviting our customers to ask the same question and join us on the journey to a more sustainable future.
Via Pulp+, customers can engage in the project, not just by tracking our journey but also their own. What would happen if we were to combine all the sustainable aspects of our value chain – would we have the world's most sustainable pulp? The most sustainable forest products?
For more information:
Visit www.sodra.com/thejourney, look out for the videos on social media or contact us.