FiberSafe®: The eco-and employee-friendly strap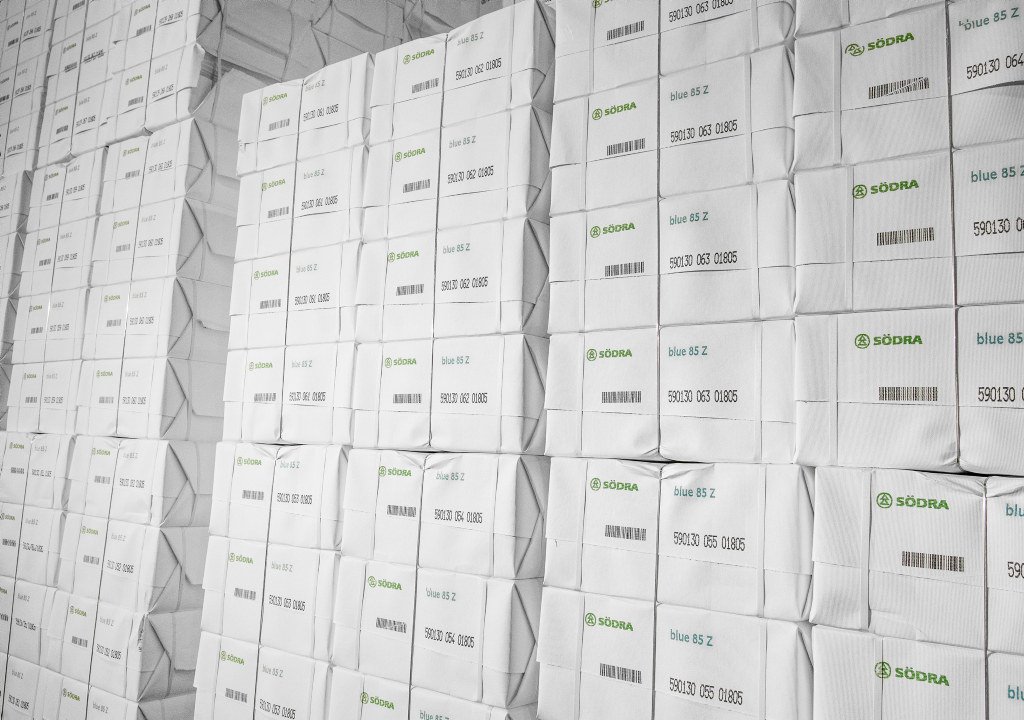 After many years of research and development, Södra is delighted to announce the arrival of FiberSafe®, a paper strap which offers a safer, greener solution to baling than the wire straps currently on the market.
Because FiberSafe® is made of paper, there is no need for expensive de-wiring equipment and/or personnel at the de-wiring station – in fact, the entire dewiring station is eliminated as a bale of pulp secured with a FiberSafe® strap can go straight into the pulper, saving machinery and manpower costs.
In cases where de-wiring is performed manually, the risk of a wire strap pinging back at the operator is a real concern. FiberSafe® eliminates this risk, ensuring the operators handling the pulp can do so with ease and confidence – no wires to cut, simply unload the bales straight to the pulper.
FiberSafe is currently available on selected pulps produced at Mönsterås and the capacity is still limited.
Trials with several customers have proved very positive and should demand increase, Södra will look to expand the availability of FiberSafe®.
To our knowledge, FiberSafe® is the first paper strap available on the European market. Bales secured with FiberSafe® straps have been approved for food contact applications (including the strap). Södra is proud to be leading the way in greener, safer solutions, and offering customers more choice when it comes to dewiring.
FiberSafe®: Technical specifications:
Material: Multiple strands of twisted paper bonded together with polyvinyl alcohol (PvOH) based adhesive
Dimensions: 18.8 mm wide +-0.4 mm
Maximum load: Average breaking length of the strap will exceed 136 kg at a rate of 35.4 mm +-5 mm per minute tensile pull
Show all content for topic.
Subjects: Pulp
News
Subjects: Pulp
Published:
Share