OnceMore®: Next step of journey begins with Lenzing

Södra's investment in OnceMore® is entering its next phase. Södra is now increasing the production capacity of OnceMore® tenfold to produce as much as 6,000 tones per year of textile pulp at Södra Cell Mörrum.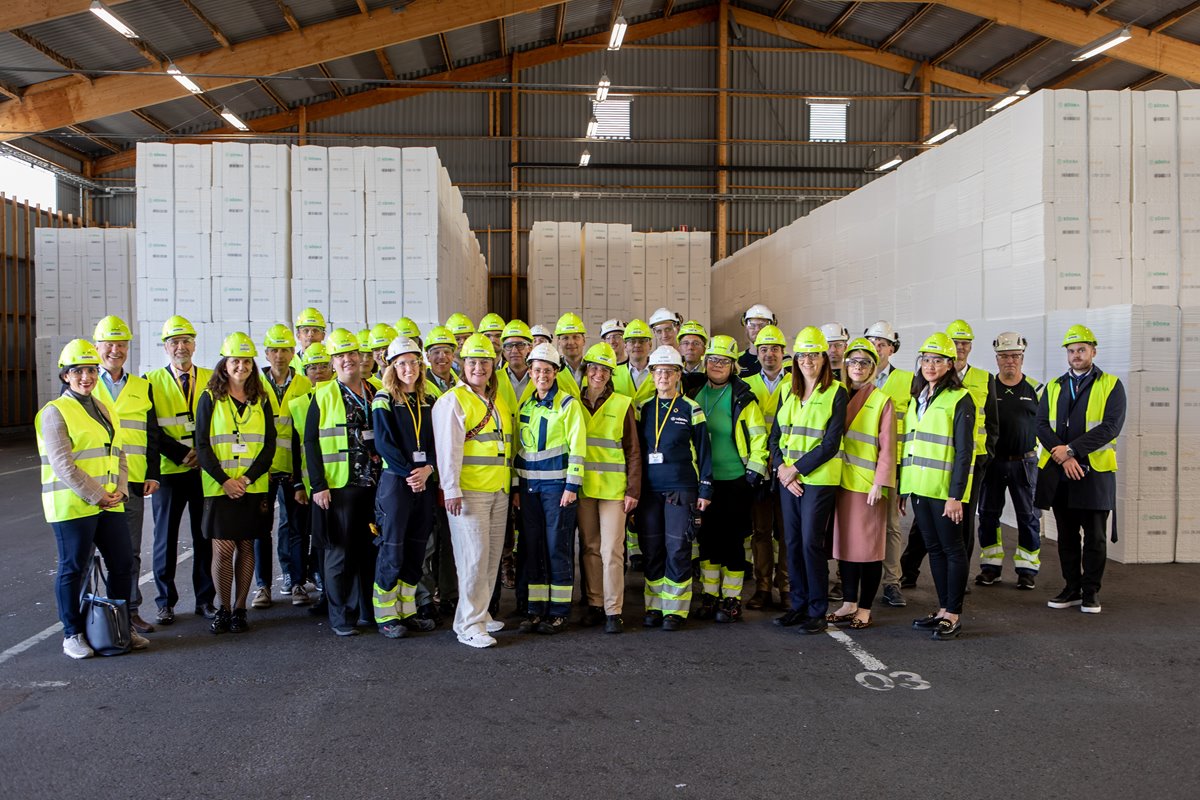 The world's first large-scale process for recycling textile waste from blended fabrics enters Phase 2 of its development in June, with production capacity of OnceMore® rising to 6,000 tonnes, enough for 24 million garments.
"The investment in OnceMore® is an important step towards our long-term goal of creating a circular textile industry. It will further improve textile recycling and maximize the value of the renewable raw material from our members' forests," says Catrin Gustavsson, Business Area Manager for Södra Innovation.
Close collaboration with Lenzing moves forward
Södra and Lenzing, a leading supplier of wood-based specialtyfibres, have been working together for 10 years to develop wood-based textile pulp. The companies are now taking the next step by strengthening the cooperation to develop Södra's OnceMore® further. Representatives of the two companies celebrated their 10-year partnership and marked the launch of the next stage of the cooperation on Tuesday 31 May.
"The collaboration with Lenzing means we can use our joint expertise to develop innovative solutions to drive the textile sector towards greater circularity. Lenzing will play an important role in the development of the process for phase 2 and beyond, and together we can contribute to a more sustainable and circular industry which will help tackle climate change", says Åsa Degerman, Project Manager for OnceMore®.
Lenzing: Effective recycling core issue
Sonja Zak, Head of Circularity Initiative and Project Manager at Lenzing:
"Effective textile recycling is one of the most complex core issues facing the textile industry in the coming years. By bundling our know-how and cooperation, we see a targeted realization of possible solutions."
OnceMore® is the world's first process for industrial-scale recycling of textile waste of blended fiber turning waste into new garments. The latest investment is the second step towards Södra's goal of recycling 25,000 tons per year of textile waste and offering a OnceMore® pulp based on 50% cellulose from Södra's members' forests and 50 per cent recycled textile waste.