A circular choice
As the climate emergency accelerates, fashion is in the spotlight. Of more than 100 million tonnes of textile fibres produced every year, less than one percent is recycled. Pressure to make the industry more circular is mounting, but brands don't make fabrics, they rely on suppliers. Now the industry is a step closer to a more circular model thanks to OnceMore®, the ground-breaking technology from Södra, as Johannes Bogren, Vice President Södra Cell Bioproducts, explains.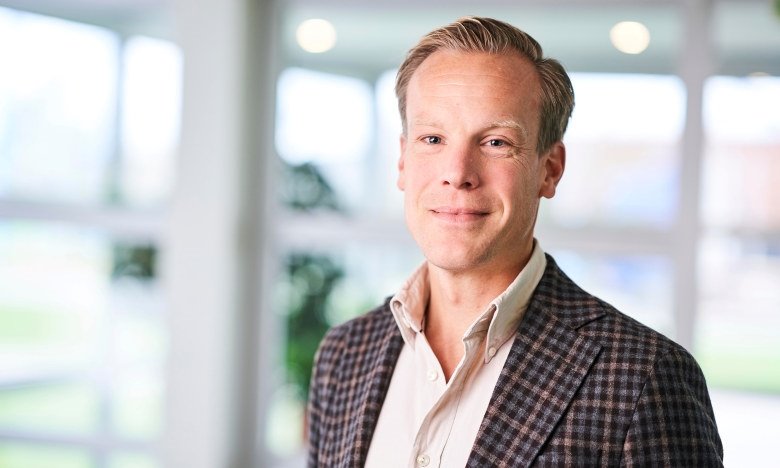 Why is OnceMore® a big deal?
Our patented technology separates the fibres in blended fabric textile waste which are combined with our dissolving woodpulp from sustainably-managed trees. Most textiles today are fossil-based and end up in landfill, the ocean or incineration plants. We own our own forests in Southern Sweden and manage them to the highest standards, ensuring OnceMore® is derived from a renewable, and growing, sustainable source.


What percentage of the new OnceMore® material is made from recycled materials?
Our target is 50 percent and we are currently at 25 percent recycled content on a commercial scale. Given that we started at just 3 percent in 2019, we are confident we will get there. We aim to process 25,000 tonnes of textile waste annually by 2025 and make 35,000 tonnes per year of OnceMore®.


What happens to the remaining fibre once you have extracted what is recyclable?
It is currently incinerated and used as energy to power our process, but we are working on ways to recycle this too, so watch this space.


Is OnceMore® available commercially now?
Absolutely. Demand is high and growing. We are already supplying customers in both Europe and Asia, including market leading fibre producer Lenzing, and we are in talks with major retailers and brands to see how we can speed up the route to market and increase textile recycling within the supply chain.


Why aren't more brands switching right now?
Many would like to but the textile supply chain is complicated, and obstacles remain - which we intend to overcome. For now, we recycle white fabrics, mainly used bedsheets, tablecloths and towels from the hospitality industry. But we are working with our partner Lenzing, to extend our capabilities in processing textile waste. We need other partners in the value chain such as waste management and recycling companies to work with us to collect and sort the waste. This is just the start of the journey.


Who needs to be on board to ensure OnceMore® makes a real difference?
We can't do this alone. Better collection and sorting of used fabrics, educating both legislators and consumers about the supply chain and cooperation within it are key. Extended Producer Responsibility (EPR) for fashion is being introduced in the EU in 2025 which should boost responsible waste management but as yet there is no legislation to mandate textile recycling: there should be. Certification would help raise transparency and awareness. Clear garment labelling could help the consumer make informed choices. It's just a matter of time before we have QR codes on a garment so the consumer can check its journey for themselves. I look forward to the day the consumer will see 'contains OnceMore®' on a garment and know they have made a sustainable, circular choice.
Show all content for topic.
Subjects: Pulp
News
Subjects: Pulp
Published:
Share