Premium pulp from Södra in Mönsterås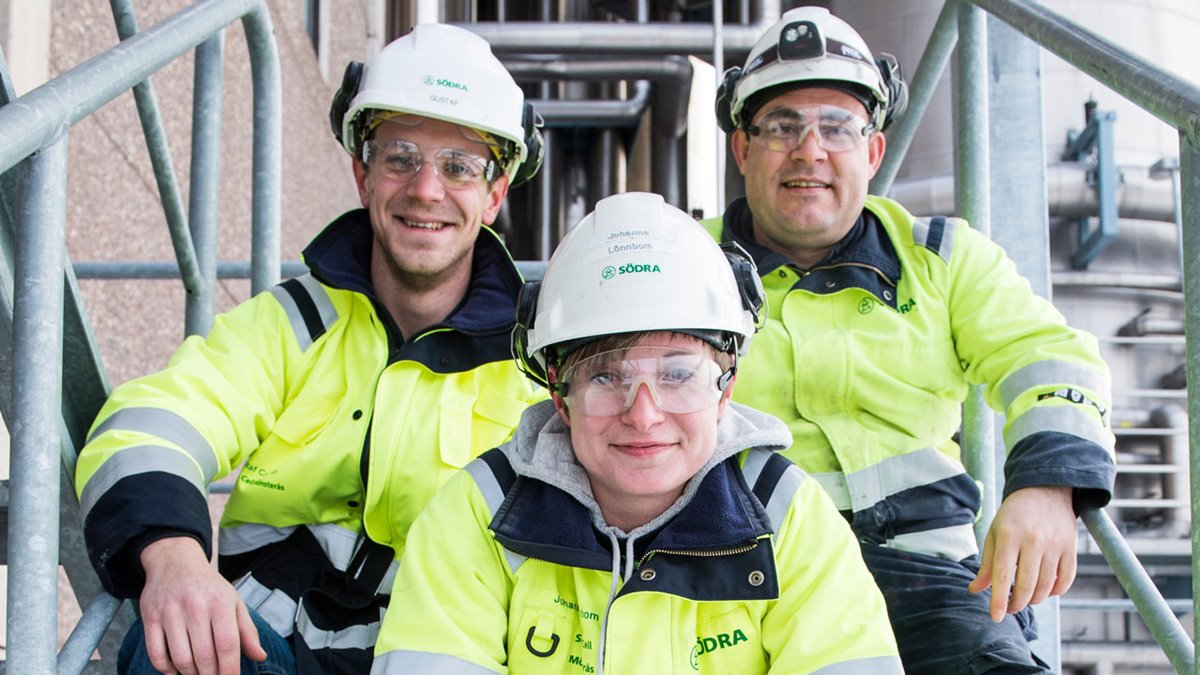 If there's one example that illustrates the benefit of owning multiple pulp mills, it's the work done at Mönsterås to produce Södra's black 85Z, a premium pulp particularly valued by customers who need extra tensile strength.
One of the challenges during the extensive rebuild of Södra Cell Värö meant that Södra's other mills were required to adjust their product offerings to ensure that all customer needs continued to be met during the whole construction process, but also beyond as Värö changed its own offering (the mill now makes ECF as well as TCF grades).
"For the Mönsterås team," comments Marcus Hellberg, Head of Marketing & Business Development, "the challenge was to keep our customers happy by adding black 85Z to their portfolio. They rose to this test admirably and willingly, showing great flexibility and sensitivity to specific customer needs."
This long-term project brought together expertise from within Södra Innovation (R&D), Södra International (Sales) and mill staff from Mönsterås and the company's other two mills.
The project took both a long-term and systematic approach. The long-term goal was to enable Mönsterås to produce black 85Z. "Within this vision, the mill team highlighted different steps throughout the process which needed tweaking to meet the requirements of the new grade. Once identified, significant investments were made to minimise any detrimental impact on the fibre, including a new washing stage for the bleaching line and a new bleaching reactor," explains Process Development Manager, Karin Dernegård.
The woodyard was overhauled and Mönsterås began an even more extensive sorting of incoming wood raw material in the woodyard. (Previously, wood was separated into hardwood, softwood and sawmill chips piles). These days, black 85Z is made entirely of thinnings that are separated at the woodyard. Technical Product Manager Director Johannes Bogren sums it up as "A great logistical challenge and new way of working".
Once the investments were made and woodyard procedures changed, the mill team then trimmed different parameters such as kappa number and wood recipes until they achieved the result they wanted.
Henric Brage, Manager Process and Product Development: "We looked at the needs of different customers and what characteristics they were looking for in their pulps, in order to get as optimal a product portfolio as possible. Each product has unique features and, together with the other mills, we now have a broad range of different products that complement each other. We're extremely happy with the Södra black pulp coming out of Mönsterås."
Show all content for topic.
Subjects: Pulp
News
Subjects: Pulp
Published:
Share