Growing the perfect recipe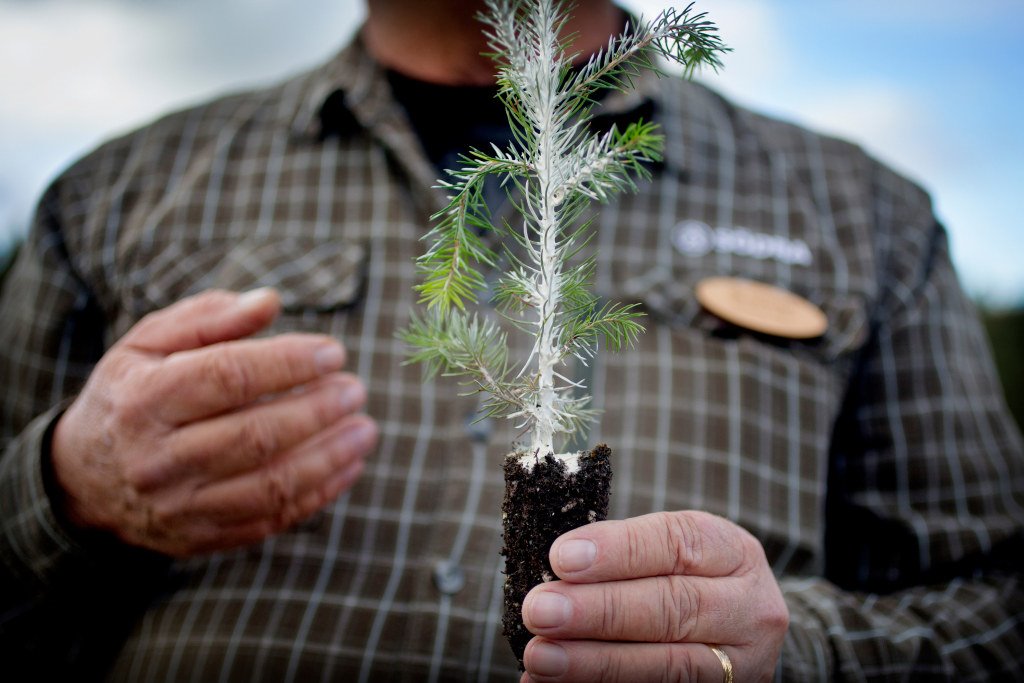 This second article in our series on sustainable forestry looks at planting. 'How hard can it be?' we hear you ask. 'Isn't it just a question of sticking a seed in the ground and waiting for it to grow?'
At Södra's nurseries, Falkenberg on the west coast of Sweden or Flåboda in the south, the process is considerably more complicated, as Ida Karlsson, Manager of Södra's nursery at Flåboda, explains:
"We have been working for some time now on promoting increased growth in the forest but plant breeding is not only about increasing growth; the aim is also to develop saplings that result in forests with high-grade timber and good resistance to insect and fungal attacks. We sell around 35 million forest seedlings for planting every year, of which 25 million we cultivate ourselves, but the work begins long before the seedlings are placed in the ground. We are thinking about the end use of the tree before it even begins its life."
Södra has seed orchards for pine, spruce and birch which contain trees carefully selected for their quality, yield and resistance to disease, among other properties. "By choosing the best genetic pairings that we can, we give our seeds the best chance in life, a bit like kids really. Since we know so much about the tree's parents we are able to predict what properties the seeds in the cones will have."
Once the seeds from the cones have been harvested, they are planted in small containers with peat and placed in the greenhouse where they are watered and fertilised until they sprout. Then they move outside for the summer. The seedlings stay in the nursery for 1-3 years depending on the species and the end product. When ready, they are put into paper boxes and stored until the spring when they are delivered to the forest owners for planting.
Flåboda has recently introduced more sophisticated digitisation to the nursery, including three new computer-controlled seedling platforms, which will be highly significant for raising the quality and quantity of production. Investment also includes a new greenhouse covering 4,900 square metres, which is heated using wood pellets from Södra's sawmill at Långasjö. The nursery now has four greenhouses and 28 platforms and is aiming to produce 12 million seedlings per year.
As well as cultivating the species in demand from its mills today, Södra is also growing new species as parent trees in its orchards such as sitka spruce and douglas fir, in preparation for possible climate changes which could alter the balance of a typical Swedish forest. "It can take 20 years to develop the seeds we need," says Karlsson, "so we have to spread our risk and try to predict what may happen in the future to ensure the forest keeps on thriving."
Did you know?
We often associate planting with springtime, but Södra's members actually planted close to six million saplings in the autumn of 2016 and 6.7 million last autumn, a new record. One advantage of planting in early autumn is that the saplings' roots become established in the soil at an early stage, giving them a head start to grow the following spring. One of the reasons for the increase in sales of saplings in the autumn is that Södra now offers forest plants featuring protection against various types of attack, including wildlife browsing. Around 90% of autumn seedlings are supplied chemical-free.