Södra looks east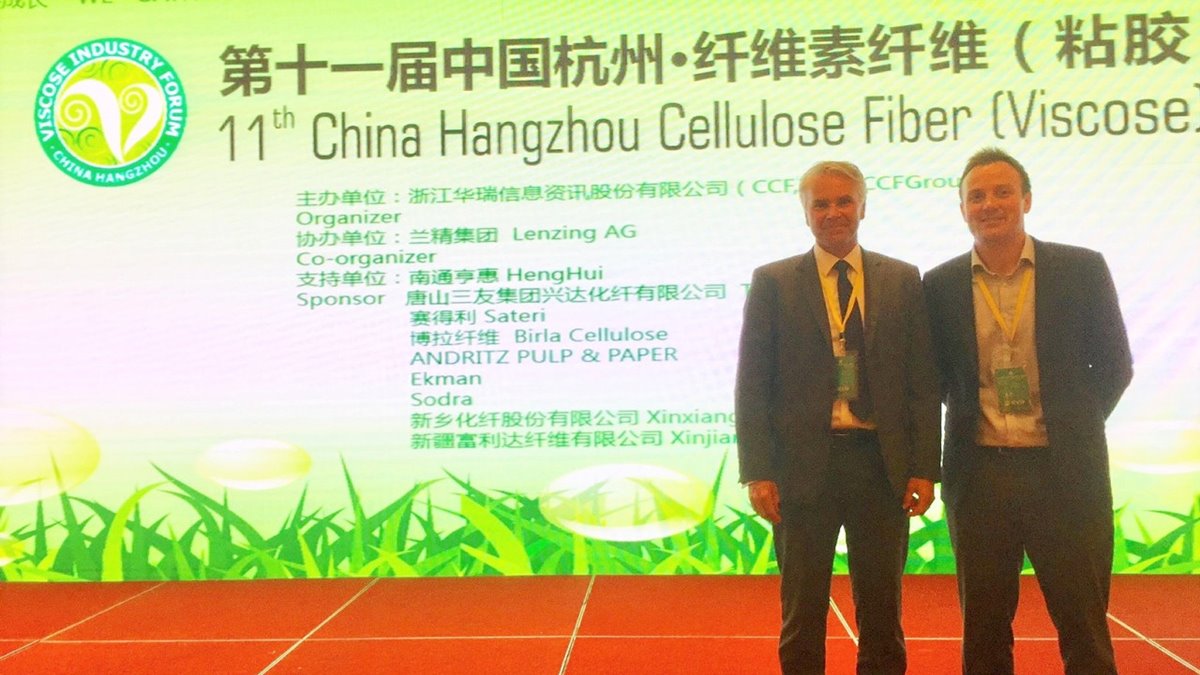 Södra International's President, Magnus Björkman spoke at the CCF dissolving pulp conference in Hangzhou, China, in late May. He told delegates that Södra's dissolving pulp was a sustainable solution for the future.
Unless you have reason to visit, you'd be forgiven for never having heard of Hangzhou, the capital of China's Zhejiang province. Yet this one city alone is home to a population almost the size of Sweden's. Such statistics give an idea of the scale of the Chinese market, not least for textiles where a rising middle class is a principal driver of global demand.
Björkman explained the benefits of Södra's dissolving pulp, emphasising the company's transparency, sustainability credentials and high levels of service.
"Sustainability is an increasingly important issue in China," he says. "We are getting more and more questions from our Chinese customers, on everything from FSC certification to chain of custody, both for paper pulp and dissolving. It is more than a passing interest – the Chinese government is taking action to show that sustainability must feature increasingly on China's agenda."
"China is the biggest single driver of the growth in demand for textiles and the largest single market for Södra's dissolving pulp. We have an opportunity here to show that our product is a sustainable, high-performing alternative to traditional sources of dissolving pulp such as cotton linters and bamboo."
Show all content for topic.
Subjects: Pulp
News
Subjects: Pulp
Published:
Share