Pulp+ Academy reveals fibre's hidden truths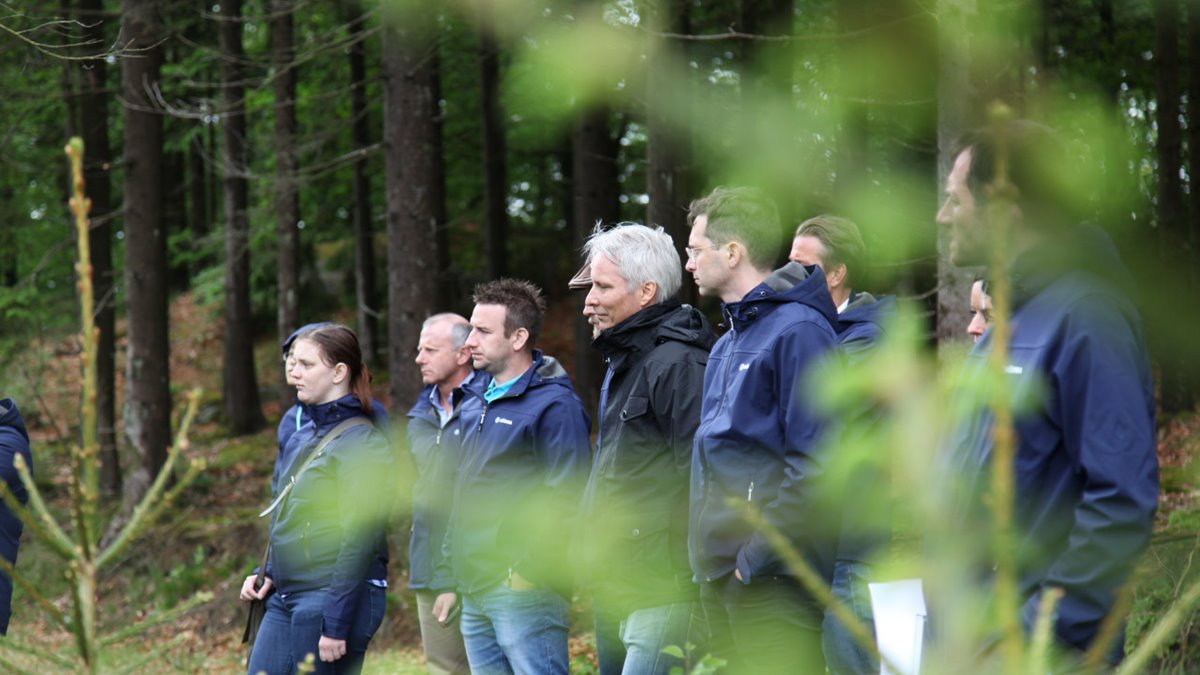 Last week a group of customers from around Europe took part in an educational and inspiring two-day visit to Södra, taking in the forest, production and R&D.
Pulp+ Fibre Education, part of the Pulp+ Academy programme, brought SSödra's customers from around Europe to southern Sweden, where they saw fibres up close, from seedlings in the nursery to finished sheets of market pulp, via a visit to a member's forest. The final stop was a tour of the laboratory at Södra Innovation.
Henric Brage, Manager for Process and Product Development at Södra Innovation & New Business, was one of the hosts: "It is great for us to get the chance to interact with customers like this. Of course we want to tell them about the work we are doing and increase their knowledge of our fibre, but it is essentially a dialogue, and the questions and challenges from this group of highly-qualified papermakers was educational for us too."
Participants from nine nations took part in a full programme of interactive seminars interspersed with visits to facilities. Their reactions were positive and revealing:
"Process stability is vital to our business, so seeing that SSödra's processes are reliable is a key part of my job."
"We should work more closely with our suppliers so this was a great opportunity. When it comes to product development there are real opportunities with fibres. If only all companies worked this way."
"We visited two years ago and the direct result was a positive change in one of our processes."
"Whether you adapt the process to the fibre or the fibre to the process, the knowledge gained here is so valuable."
"It's a good networking opportunity, of course, but I'm very curious to hear what's new from the experts and to take back ideas for improvements. And all for a small investment of time."
Show all content for topic.
Subjects: Pulp
News
Subjects: Pulp
Published:
Share