Making the most of Europe's canals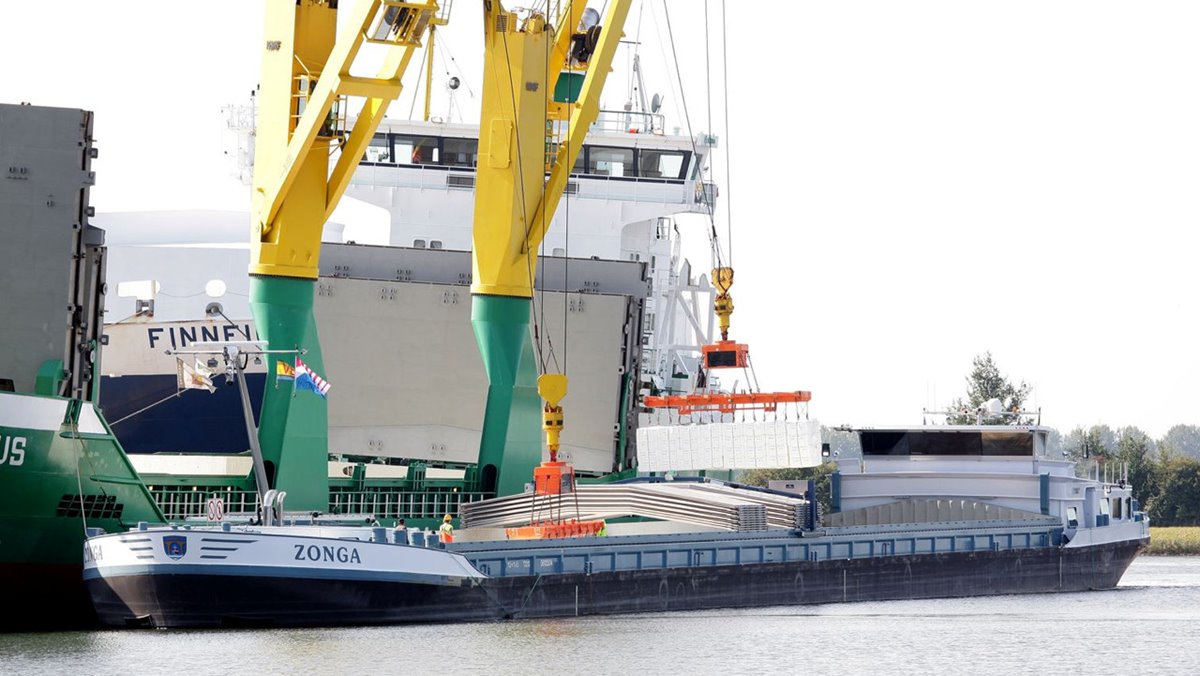 From Vlissingen to Switzerland by barge. It's all part of the logistics mix.
Even though they are carrying goods we need, it can be frustrating being stuck on the motorway
Pulp+ Logistics
Unique and effective logistics concepts along with progressive IT solutions: these are the tools we're using to steadily streamline your pulp supply.
next to a seemingly-endless line of trucks. As air and traffic pollution remain a concern in many parts of Europe, Södra is always looking at ways to reduce congestion and ensure sustainability. One of the answers when it comes to logistics is a 'combi' approach which uses different modes of transport for different parts of the journey from mill to customer, and barges can play an important role here.
"They make environmental sense," explains Södra's Logistics Manager, Anders Ripström, "but also economic sense. One barge can transport 500-3,000 tonnes of pulp, roughly 125 trucks' worth. It is cost-effective but it also helps reduce congestion on the roads and it makes us less vulnerable to hold-ups because of traffic or lack of capacity, for example, especially during seasonally-heavy periods such as the summer holiday and Christmas."
Most of its pulp joins the canals from Vlissingen/Flushing in the Netherlands and could go as far as Switzerland, France and Germany via the waterways, making the final journey to a mill by train or truck. It takes about a week for pulp to travel from the Netherlands to Switzerland via barge. Periods of drought can affect the availability of barge transport so there is always a contingency for this – Södra has avoided becoming dependent despite the attractions of this mode of delivery.
Södra is currently using three barge companies contracted to transport around 100,000 tonnes of pulp/yr. "The system is already well established," Ripström says, "but I am optimistic that we may grow it further in the future."
Show all content for topic.
Subjects: Pulp
News
Subjects: Pulp
Published:
Share