Want to know how to give your products that extra competitive edge? Södra offers help with innovation, research and development in any area you need. We have a keen interest in implementing joint technical projects in order to gain a deeper understanding of your processes and products as well as our own.
Perhaps you want to save more energy? Or maybe you know there's a market waiting for that new product if only you could develop the idea? Whatever the question or challenge, we're here to help.
Dedicated experts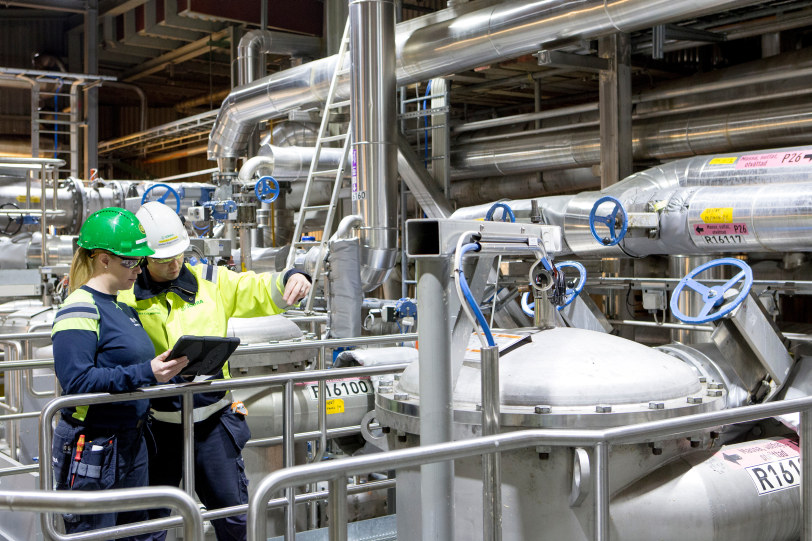 We have dedicated experts working in the lab to bring incremental changes to existing processes. They don't make headlines very often, but they're essential for ensuring our pulps continue to give you a competitive edge.
Södra's Technical Product Managers (TPMs) specialise in getting the most out of our pulps within your process. Talk to them if there's an aspect of your production that you want to tweak or a quality parameter you want to enhance. The TPMs are also the link to Södra Innovation, our R&D experts. Together, they can explore everything from a minor detail in your current furnish mix to starting from scratch on new product development. Make use of our extensive resources to push our pulps to the limit and identify opportunities to add true value to your production process.
Virtual Refiner
We have developed sophisticated tools to make life easier and add value. The Virtual Refiner (VR), for example, includes a carefully-compiled database containing close to 100 different pulps, including all the common hardwood and softwood pulps available on the market. Each one has been refined and tested at Södra Innovation's lab so customers can avoid unexpected results on their own refiners.
The VR visualizes all common fibre and paper properties such as tensile, tear, fibre strength, fines etc, which has helped us to build a significant amount of knowledge covering most of the world's pulps. Of course, we show our customers what they can achieve using the wide range of Södra's pulps, but we can also help them find an alternative if we can't offer something that a competitor can, or if we feel they can achieve better results by changing their pulp mix. It's all about transparency and trust. By discussing with their product manager what they want to achieve, our customers can see immediately how changing the furnish could affect both new and existing products.
Research on fibre
Through the Södra Foundation, we sponsor the brightest new talent in the industry. We currently have two PhD students researching fibre modification to see how much further we can take our fibre properties.