Bioproducts: it's been quite a year

Sixth months on from the restructuring which saw the creation of the Södra Bioproducts product area, Södra has seen this strategically significant part of the group go from strength to strength. Legislation, demand for alternatives to fossil-based products and Södra's own ambitious targets for CO₂ reduction continue to drive growth and innovation. It's been quite a year for bioproducts at Södra.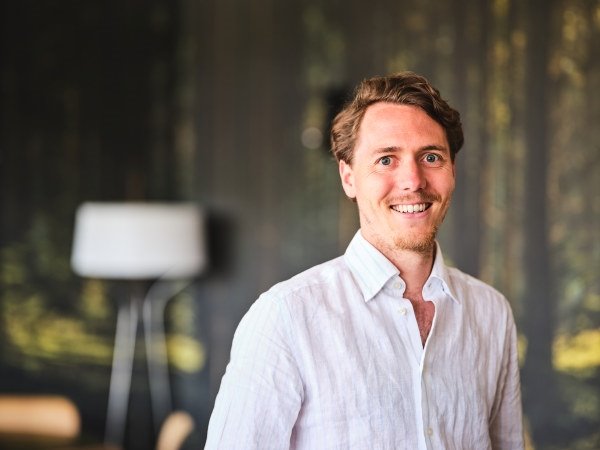 The third version of the Renewable Energy Directive (RED III) has just been agreed, and the share of renewable energy sources in EU energy consumption which it stipulates will drive the agenda for the next 18 months after which its implementation becomes statutory.
"At Södra we set tougher goals for ourselves than RED III," says Viktor Odenbrink, sales director, Södra Bioproducts, "but RED III continues to drive the transport sector in particular to seek renewable alternatives to fossil fuels. As one of Sweden's biggest buyers of transport solutions and a producer of the raw material for renewable fuels, we create demand as well as supply, so we are deeply involved in this process."
One aspect of the continuing growth in Södra's biofuel business is the new evaporator plant at Södra Cell Mönsterås which started up in April this year. This investment means that Södra will be able progressively to extract more bioproducts from the pulp process, such as tall oil and biomethanol. Both can be used as fuel, for example, or as non-fossil alternatives in the production of various products, and demand is strong. On an operational level, the new evaporator plant is much more energy efficient, which means that more of the steam production can be used to increase renewable electricity generation.
Another landmark this year has been Södra's celebration of being the first to be FSC® and PEFC certified for all liquids - tall oil, biomethanol (of which Södra is the world's only commercial fossil-free producer) and turpentine. "The task ahead is to encourage the engagement of the entire value chain to enable the end products to be certified too," says Viktor.
"Södra's strategic aim is to harness the value in every part of the tree in a way which complements our traditional pulp and timber markets by maximising the potential of the forest. The forest is a precious resource, none of which should go to waste. We are proud to be pioneers when it comes to sustainable solutions from the forest, from bioenergy to biochemicals."