An update from our Head of Product Quality

Annica Larsson Ahlstedt took up the newly-created position of Head of Product Quality at Södra Cell in 2021. It's been a busy first few months: Optimising quality and consistency at all three of Södra's pulp mills is a complex role in itself, but the supply chain challenges and disruption of the past year coupled with spiralling inflation have certainly not made it easier.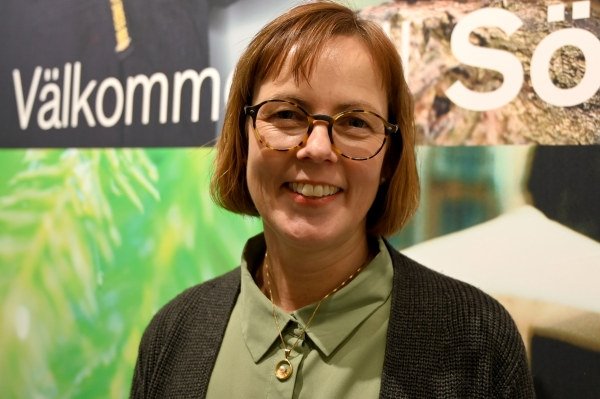 Nevertheless, Södra is determined to invest for the long term. "It's essential that we maintain a competitive edge by continually investing in state-of-the-art technology and resource efficiency," Ahlstedt says.
"We recently placed an order for four PulpEye analyzers for online quality inspection on all four pulp lines at our three mills (the largest order ever signed by PulpEye). Installation will take place from April to June when the mills have their regular maintenance stops. These new fibre testers, among the best in their field, will take continual readings of our fibres and calculate fibre dimensions, kinks and coarseness properties in real time, building a picture of how different fibres react and perform in different situations. Mörrum will also receive a patented module to measure fibre wall thickness.
"They will take 10 years off the age of our equipment, enabling us to build detailed pictures and predictions of our pulps' performance for our customers so we can help optimise what they use for specific applications," she continues.
Along with quality optimisation, Ahlstedt counts resource efficiency and sustainability among her top priorities. Both of these factors have influenced Södra's decision to decrease the brightness of all its fully-bleached pulps by 0.5% ISO.
"All partners in the supply chain are now attempting to optimise their resource efficiency, both in the face of escalating input costs and in the interests of the environment, and we are no exception. We realised that we offer among the highest brightness pulps on the market and this small change in our brightness levels makes us more robust in terms of cost efficiency but is also in line with our strategy to offer the most sustainable pulps that we can. We have a responsibility not to overbleach, and the brightest grades in our portfolio are of limited use to many customers. Using fewer bleaching chemicals can have a positive impact on strength properties too, which will be a bonus for some customers. We all need to take every step that we can towards resource efficiency and careful use of the planet's resources, so this move makes sense on several fronts."
Meanwhile, the results from an ongoing automatic process control (APC) project look promising. Ahlstedt: "It's early days but the signs are good: This investment should lead to even more consistent pulp quality for our customers over time."