Dissolving pulp: The 10-year milestone

What a difference a decade makes. In early 2012 Södra entered the dissolving pulp market for the first time. We made the promise not to swing between paper pulp and dissolving, regardless of market conditions, and we concentrated on becoming a supplier of choice. Now 10 years on, we are an established player on the global market with a ground-breaking new product helping to push the fashion industry towards a more sustainable future.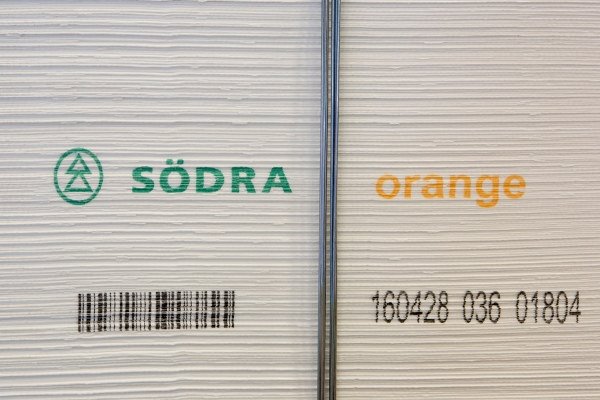 "We are not the biggest, but our quality is among the best," says Dag Benestad, Sales Director Dissolving Pulp. "I am particularly pleased that we are now a respected producer of viscose filament-grade pulp, which really shows how far we've come in a relatively short time. Filament producers are demanding and need the most high-quality dissolving pulp. We can now provide it. Also, our lyocell quality has been approved as one of the best. Our progress in just a decade has been fantastic."
Since 2000, wood-based textile fibre production has jumped by four million tonnes with an average growth rate of 4.6 percent/yr, according to the latest report by market consultants Hawkins Wright (HW). From 2022 to 2026, HW forecasts that wood-based textile fibres will grow by another 1.8 million tonnes with innovation and sustainability increasingly dictating the pace of growth of the major fibres.
"HW points to the two main drivers for us at Södra," continues Benestad. "Innovation and sustainability are what motivate us too. Our ground-breaking new material OnceMore®, combining dissolving pulp with post-consumed cotton fibres, is the direct result, and we expect this addition to our portfolio to go from strength to strength. We already cooperate with some of the market's leading players.
"With OnceMore®, we are moving further down the value chain and talking to designers and retailers such as Stella McCartney and H&M. Our aim is to produce pulp with up to 50 percent recycled textile content by 2025, putting 25,000 tonnes of textile waste to good use every year in the process. The last 10 years have been an exciting challenge, but I think our best is yet to come, so watch this space!"