Foreword: Information is power
Our recent EcoVadis 'Platinum' award, which placed us in the top one per cent of assessed companies, and our best score to date, highlighted not only our performance but also our sustainability reporting and documentation process. Paperwork often gets a bad press but for you the customer, the facts and figures behind the scenes substantiate our claims and mean peace of mind that you are making a sustainable choice.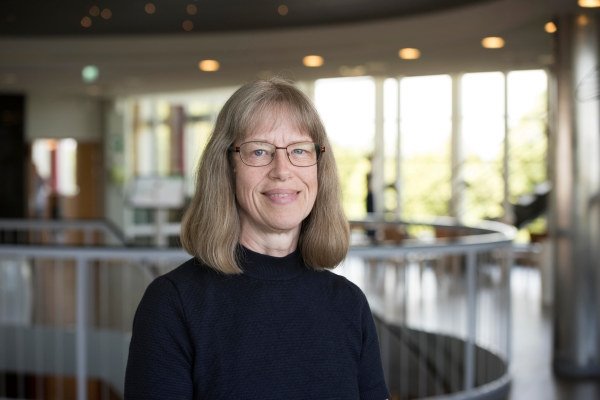 We all know that sustainability issues are only going to move higher up the common agenda as climate change becomes an increasing concern. I see this clearly translated into a desire for maximum transparency and information from customers. It'sone of the reasons that we have employed an additional Sustainability Information Manager, Sandra Edvardsson. She and I will be the people behind the screen, answering your sustainability questions as quickly as we can. Just click on the link below and you can ask a question whenever you want. The mailbox link will also be integrated with your suite of MyPulp+ services in the near future.
When it comes to reporting on sustainability, we recognise the importance, not just of transparency but of documentation and process to back up any numbers we share. In this age of increasing greenwashing, it can be difficult to substantiate sustainability claims yet it has never been more important to do so.
It's nice to get a pat on the back, but one of the key advantages of an EcoVadis audit is the chance to improve. New areas for consideration are added every year to ensure the assessment remains relevant and this provides pointers for us for the coming year. As an example, there were more questions on water conservation this year as water consumption is an increasing concern. It was heartening for us to see that we are mirroring the trend with water conservation plans for our members having been introduced some time ago. You will soon be able to view our water inventory in MyPulp+, along with all other parameters you may need. Similarly, we earlier signed the UN Global Compact at the suggestion of EcoVadis.
If you still have questions, our Annual and Sustainability Report has a wealth of information and is worth downloading as a reference. And of course, we're here to help and just a click away.
Eva Thuresson, Sustainability Information Manager
Show all content for topic.
Subjects: Pulp
News
Subjects: Pulp
Published:
Share