Long fibre, short fibre. Softwood or hardwood. We create pulp for most applications and products. Below you can find which pulp is best for you.
Our focus is entirely on developing and delivering the best possible pulp – we do not produce paper. Whether you make milk cartons, sandpaper or tissue, we can help you find the optimum solution based on your needs and challenges.
Södra produces many different pulps. We believe we offer more options than any other competing pulp producer. Our extensive portfolio means we can meet a wide range of demands from tissue and packaging to specialities and graphic papers.
Wood segregation is a key reason why we can offer such extensive choice. Three kinds of raw material from our members' forests enter Södra's woodyards; softwood thinnings, roundwood and sawmill chips. These different materials are carefully mixed to create pulps which achieve a variety of paper properties.
Our product family
Our softwood products (NBSK) are branded in three groups called Södra black, Södra blue and Södra green. Hardwood pulp (NBHK), which is made from birch, is branded as Södra gold. Our pulps are available in totally chlorine-free and elemental chlorine-free options, certified according to FSC and PEFC, and can be delivered in bales with paper straps.
| Product | Description |
| --- | --- |
| Södra black | Södra black is made from juvenile spruce and pine trees which are removed in thinning operations. The pulp fibres are thin and flexible, so they form strong bonds in the paper. Södra black produces a high-density paper with a smooth and even surface with strong tensile, burst and Z-strength properties. This pulp is also easy to process, which improves the energy efficiency of paper production. |
| Södra blue | Södra blue is made from several different types of spruce and pine. This mix of raw materials produces a pulp that is ideal for paper requiring a high tensile strength without sacrificing tear strength and runability. |
| Södra green | Södra green is mainly produced from sawmill chips of spruce and pine, which have long, strong fibres. Ideal as reinforcement pulp, it retains a very high tear strength at any given tensile stress. The pulp also helps to give paper high porosity, stiffness and bulk. |
| Södra gold | The raw material in Södra gold is hardwood, which has shorter fibres than softwood. The advantage of these short birch fibres is that they combine good formation properties with excellent tensile and Z-strength. These fibres will also create a very soft sheet if required. |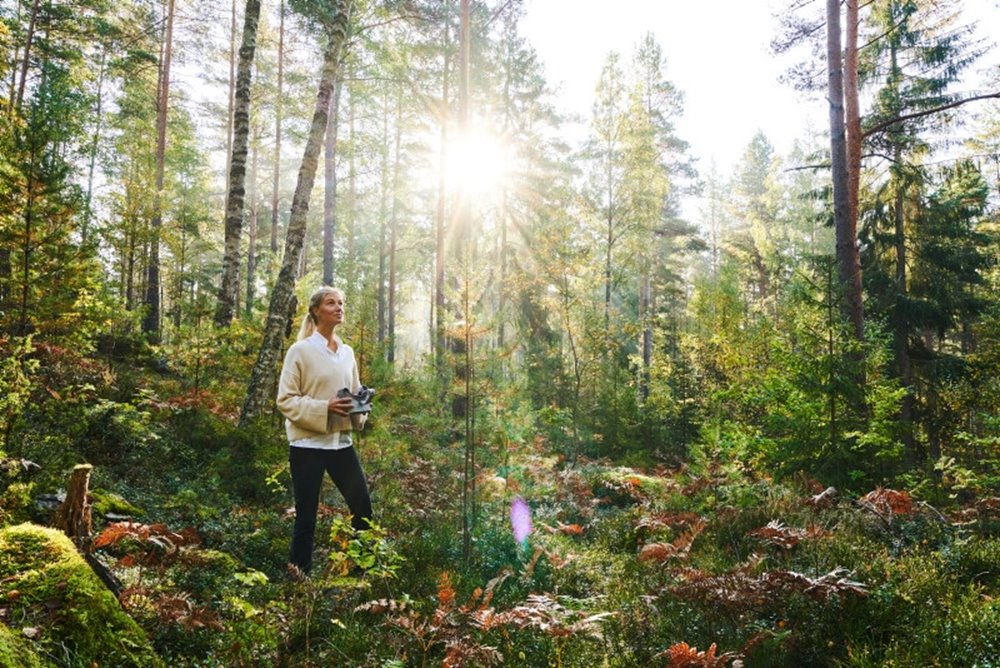 The Södra 360 experience
Step into the world of trees and enhance your knowledge about the Swedish forest, and its use in everyday life. Explore the Swedish forest from wherever you are and meet those who manage it responsibly. Then move into an interactive townscape and living space to discover the forest's use and benefits in everyday life, from transportation to sustainable living. The future is made of trees.