CLT project enters startup phase at Värö

Södra's new CLT facility has been commissioned and is in the startup phase. When at full production, the new CLT plant at Värö in Sweden will have a capacity of approximately 100,000 m³ per year, increasing almost 10-fold the mill's CLT output.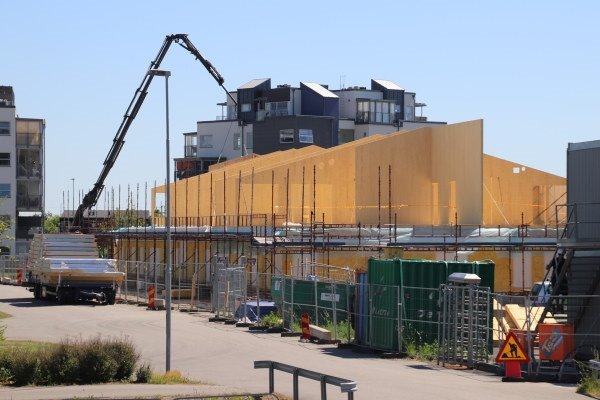 The high productivity turnkey line from Ledinek is capable of producing panels 3.5-m wide and 16 m in length and is part of a wider investment programme at Värö (see separate story in this newsletter).
"The numbers show that in Sweden, the market share is growing for CLT in construction, in terms of cubic metres, but the size of the buildings for which CLT is being specified is also growing," said Södra Building Systems Market Director Urban Blomster.
Thanks to its new capacity, Södra is set to supply to CLT projects outside Sweden too, starting with Denmark, where a 25,000 m² apartment building is due for construction in 2023, using CLT from Värö.
"CLT capacity in Europe has almost doubled in just a few years and plenty more is needed to keep pace with demand moving forward," adds Blomster. "In the meantime, regulations in Sweden and the EU as a whole are moving in favour of CLT. The European Green Deal is putting pressure on builders to scrutinize the greenhouse gas emissions of their projects. This is backed up by national initiatives, such as the requirement in Sweden for EPDs on the frame, foundations, façade and roofing of a building, and from 2025 there will be a limit on the maximum climate effect for construction. The current slowdown in construction will, if anything make builders pause for thought and consider where to be with their business, and look at their options in the light of legislation, and indeed costs."