Södra generates value from its members' raw material – simplifying climate-smart construction with CLT

Trees from the forests of Götaland, Sweden, can be used to produce sustainable and climate-smart multi-family housing. Södra's cross-laminated timber (CLT) has the lowest carbon footprint in the market for this type of housing and Södra wants to simplify the process for timber construction by sharing and developing knowledge with partners.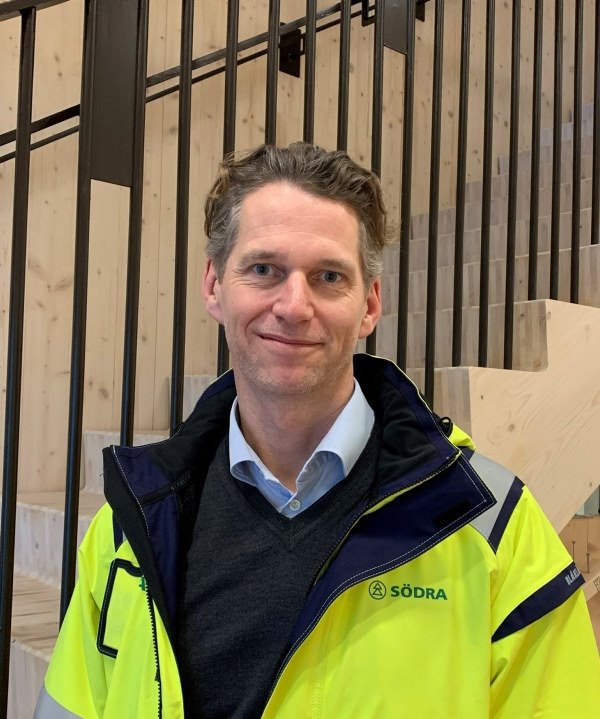 Swedish forests are a key piece of the puzzle in Sweden's green transition. In 2021, Södra's positive climate effect was equal to 25 percent of Sweden's reported emissions. The positive climate effect was created by growth in the forests owned by Södra's 52,000 members, and by using forest products to replace products and energy with a higher carbon footprint.
Södra's cross-laminated timber (CLT) has the lowest carbon footprint in the market. The major difference and effect is made possible by Södra's fossil-free nurseries, sustainably managed forests, transportation with liquid biofuels, and fossil-free sawmills and production facilities.
Timber can often be a sustainable option for construction and Södra's CLT can help us take a new step forward in the green transition. We can reduce our carbon footprint by 80 percent compared with conventional concrete frame construction.
"We want to make timber construction simple, so our goal for the new year is to work together with leading players to offer support for raising awareness of timber in the market. Södra is now engaged in CLT production and has built up an organisation with a high level of expertise in timber construction," said Andreas Berge, Head of Segment at Södra Building Systems.
Södra wants to be involved and drive the shift towards more sustainable construction. Every part of the tree is processed and creates value for family forestry. Södra offers support for timber construction at an early stage to ensure simplicity from planning through to construction.
For questions, please contact:
Urban Blomster
Head of Market and Business Development, Building Systems
Telephone: +46 70 683 77 85