Annica Larsson Ahlstedt named finalist for Woman of the Year award
We are delighted to see that the huge contribution made to Södra and the industry in general by Annica Larsson Ahlstedt, Head of Pulp Quality at Södra Cell, is being recognised: She has been named a finalist for PPI's Woman of the Year award (the winner will be announced in March).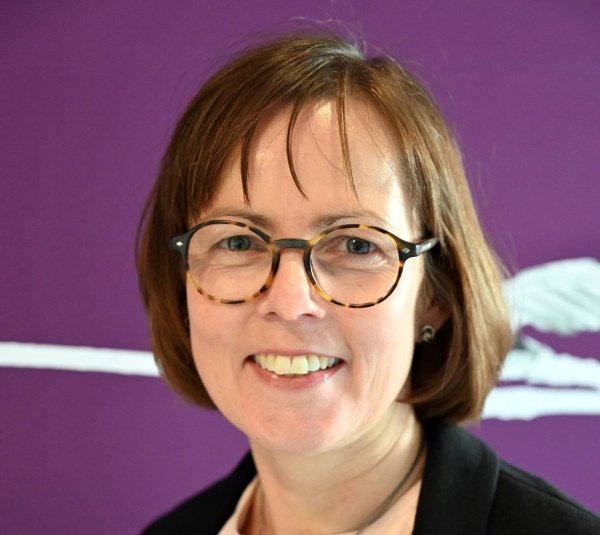 "Overseeing the whole journey at Mörrum from the entry into dissolving pulp to the launch of OnceMore® is one of Anna's great accomplishments," says Johannes Bogren, VP of Södra Cell Bioproducts. "She is a visionary and a fantastic leader of people, partly because she never says 'never'. She is seen as a very important person for the entire culture of the Södra Group, both for her knowledge but also for her attitude which embodies Södra – optimistic, innovative and open to new ideas."
For the past 25 years, Annica has helped Södra to grow in numerous ways. She joined in 1996 as a Project Manager for the Technical Department, making good use of her science and engineering background. These were the days when women in heavy manufacturing were still very much a minority in a man's world, even in Sweden, but she was quickly singled out to be Interim Head of the Pulp Academy and then appointed Navigator for Södra Cell's Productivity programme.
From there she moved to Södra Cell Mörrum as Productivity Coordinator and later Development Manager. She played an instrumental role in the development, launch and subsequent success of Mörrum's move to producing both dissolving and paper pulp.
As well as becoming an established player in dissolving pulp, Mörrum went on to develop OnceMore®, the groundbreaking technology to separate blended fabrics and combine the cotton extracted with dissolving pulp to produce a new sustainable fibre solution for the fashion industry. Annica was Project Manager for OnceMore® and is widely credited with the success of the project which is now a commercial brand and moving from strength to strength.
With the delivery of OnceMore® to the market, she moved on to the Senior Management team, having been picked to become Head of Pulp Quality for the Södra Cell Group in 2021.
"Annica has made a significant contribution to Södra's development of paper pulp, dissolving pulp and OnceMore® which makes her very versatile. It is no coincidence that she was hand-picked for the newly-created role of Head of Product Quality for the entire Södra Cell Group last year. She is the person to get things done. Many people have ideas, but Annica is the one to turn to if you want an idea to be realized," adds Henrik Wettergren, Vice President Södra Cell International. "This nomination is so well deserved, and we wish her all the best for the final."