Every day is a health and safety day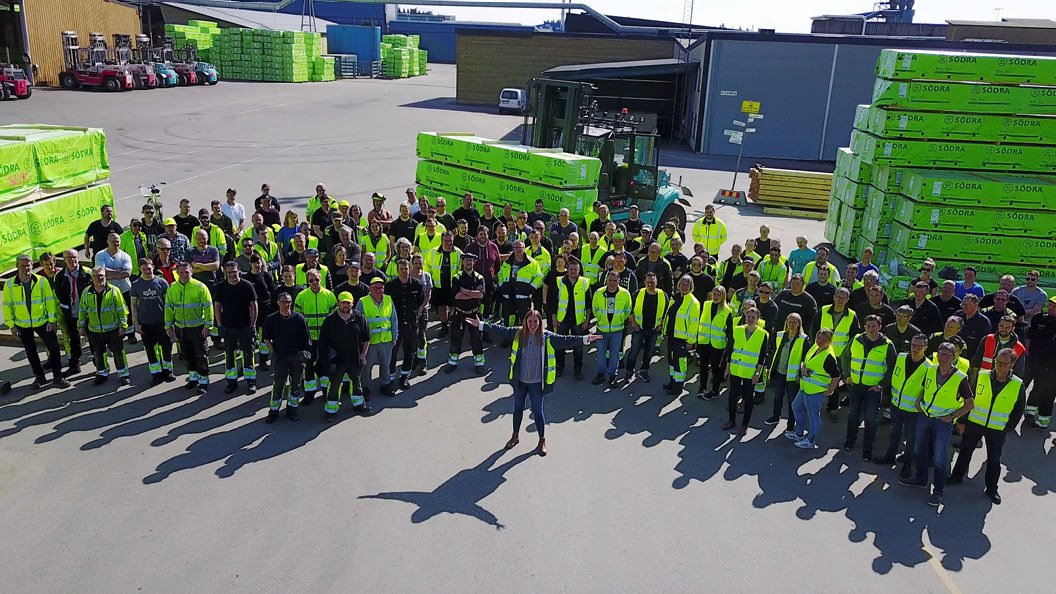 On 28 April, we will be celebrating World Day for Safety and Health at Work, an international campaign to promote safe, healthy and decent work. A positive, safe work environment is one of Södra's most important issues.
Health and safety at work includes everything that affects employees in the workplace. Systematic work with health and safety every day is therefore necessary and self-evident to provide for our most important resource, our employees. We strive to be a modern workplace with an inclusive working climate, in which everyone has equal opportunity to contribute experience and competence.
"Södra's objective is to create a sustainable work environment in which all employees feel safe and satisfied and can develop in their work. Understanding the causes of ill health and occupational health and safety issues is crucial when it comes to seeing the big picture and being able to implement the right measures. We are therefore working to strengthen preventive, routine and proactive efforts in all areas of the work environment. All employees play a different role in this work related to occupational health and safety, and everyone will need to pitch in if we are to maintain and further improve our positive work environment," said Christer Thörn, HR Director at Södra.
Read more about our sustainability targets
Facts:
Did you know that Södra has an overarching sustainability target of zero occupational injuries? Having a vision of zero accidents makes our ambition clear. A positive, safe work environment is crucial for our success. Safety is our top priority and we continuously strive to achieve our vision of zero accidents. All employees should come home from work healthy, happy and uninjured!