Swedish forests represented at London Fashion Week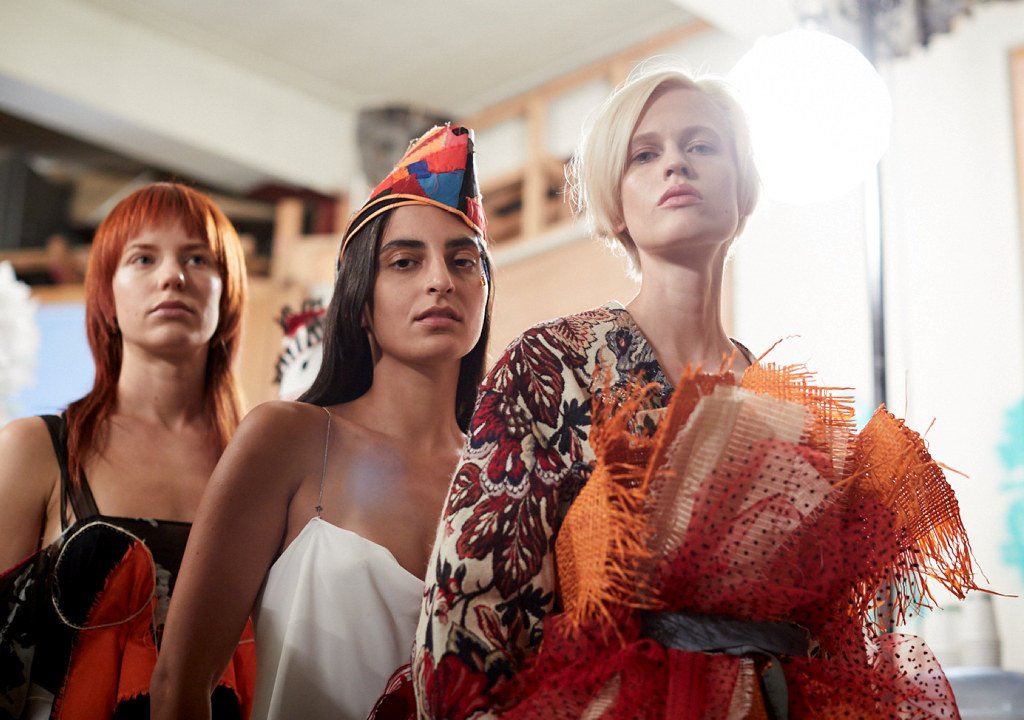 The need for better understanding about viscose's properties and sustainability profile were Södra's motivation for supporting the Challenge the Fabric (CTF) Awards on September 13 in the heart of London Fashion Week.
Attended by designers, buyers and journalists from across the fashion world, the CTF Awards showcased collections by young, emerging designers who were challenged to create inspiring, original couture from viscose-based fabrics. The Swedish Fashion Council organised the event, with the support of Ekman, Altri, Arauco, Sanyou and Södra. Södra's increasing Textile Pulp production at its Mörrum mill in Sweden provides the fibre basis for viscose production.
Södra's sales director for Textile Pulp, Dag Benestad, said: "We wanted the audience to love viscose, but the main thing is to make people more aware that viscose comes from the forest. We need to market to the younger generation and push for the sustainability message to be broadcast throughout the value chain."
Watch the video about our textile pulp
Södra's director of communications and sustainability, Maria Baldin, took part in a panel discussion after the catwalk show, moderated by Rebecca Earley, professor of Sustainable Fashion Textile Design at Chelsea College of Arts, and including among others, Brigitte Stepputtis, global head of couture at Vivienne Westwood. Maria told the panel: "It is mandatory to study sustainability at school in Sweden. However, not many people are aware that you can make clothes from trees. It's difficult to be a consumer if you want to buy clothing which is sustainable. We need to demand certified material throughout the value chain."
The CTF Award went to Brandon Wen, who studies at the Royal Academy of Fine Arts in Antwerp, Belgium. "It was a nice challenge and I had lots of fun integrating my viscose designs within an original collection. I use all-natural dyes and the fabric really took these very well - the resulting colour was much deeper than with cotton in fact. Also it falls really nicely on the body."
Among the nine other finalists was Anna Bernal, a student at ArtEZ at the University of the Arts, Arnhem, The Netherlands. "I am very interested in sustainable design strategies. Viscose feels really good on the body and I have had some very positive surprises using it. I really like how it falls and could do lots of different things with it. It is also really good to work with on the sewing machine."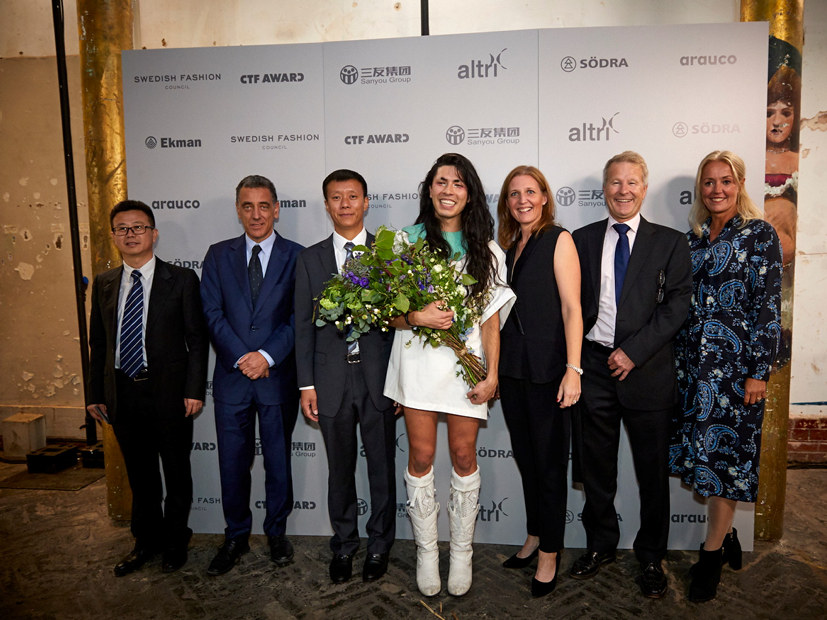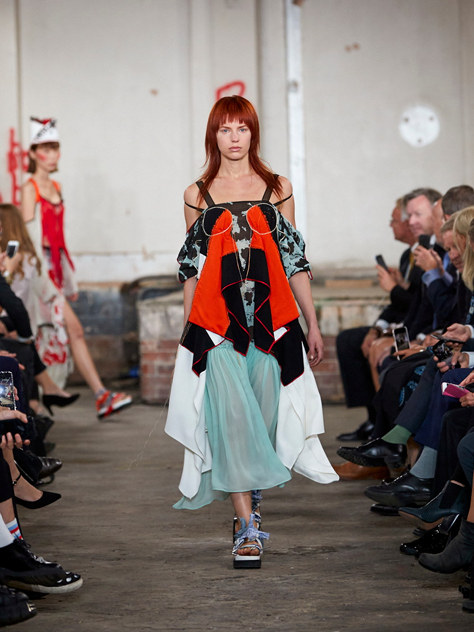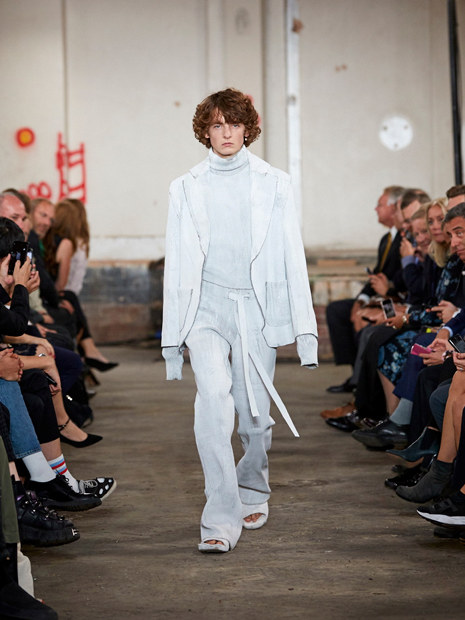 More images and videos from the event
Södra turning heads at the London Fashion Week