Södra's sustainability achievements recognised with two Sofidel awards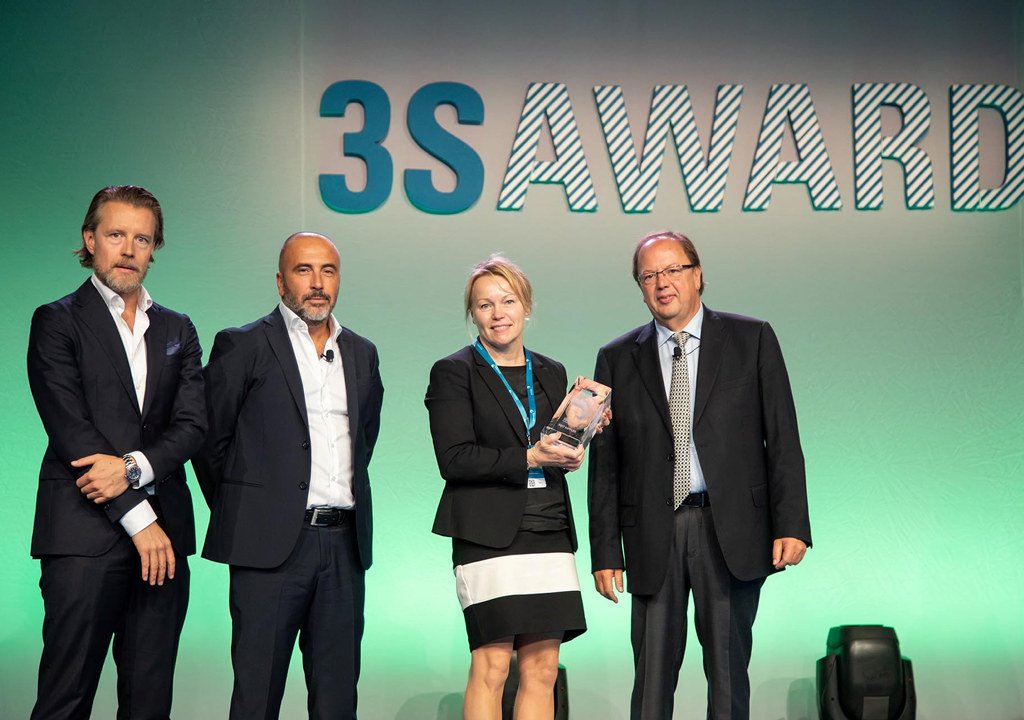 Södra received two of the 2018 Sofidel Suppliers Sustainability Awards (3SAward) presented in Columbus, Ohio (USA) on October 4. Södra was named Best Supplier in the Pulp Producer Category and in the Best Sustainable Project, Social Category.
The prestigious 3SAward is an accolade awarded each year by the tissue manufacturer Sofidel to the suppliers who have distinguished themselves through their environmental and social sustainability activities.
In the Pulp Producer Category, Södra was recognised for the sustainability performance of its Swedish mills, Mönsterås, Mörrum and Värö, which between them produce close to 2 million tons of market pulp annually. The Best Sustainable Project, Social Category, was awarded for Södra's ground-breaking "Act of a Hero" social media campaign.
Södra Cell CEO Gunilla Saltin said: "The prize for 'Best Supplier' shows that we at Södra maintain a high level in our sustainability efforts, thanks to the focus and commitment of our employees – this award is an honour and accolade for them. Our mills are well invested and expertly run for the benefit of customers, and selected key sustainability targets have the same status as financial ones."
Södra's strategy until 2020 is based on being a value-generating and cohesive Group with profitable growth, inspired by the 10 principles of the UN Global Compact. "Our ambitions on fossil free operations are high," said Saltin. "Fossil-free and climate-positive operations are at the top of our agenda, as are sustainable forestry, sustainable innovation, resource efficiency and responsibility to our employees and those throughout the value chain."
The "Act of a Hero" campaign was a social media expression of Södra's belief in the sustainable role played by tissue and other paper products in society. Sofidel explained the winning formula: "For realizing an "out-of-the-box" communication approach, through a campaign developed by a b2b company and dedicated to a wide targeted audience of final customers, based on active involvement of retailers, and effective in influencing consumers' choice in favour of sustainable fibre/paper."
"We thought out of the box for sure," said head of marketing communications Linda Ottosson. "Our aim was to reach not only our customers, who know the sustainability credentials of our pulp, but to our customers' customers and consumers who in many cases don't. Through a simple but unexpected message delivered with humour and a strong human touch, the result was a level of targeted engagement beyond our most optimistic expectations, with more than 1.6 million impressions in the first three months."