Felling spruce beetle-infested trees is effective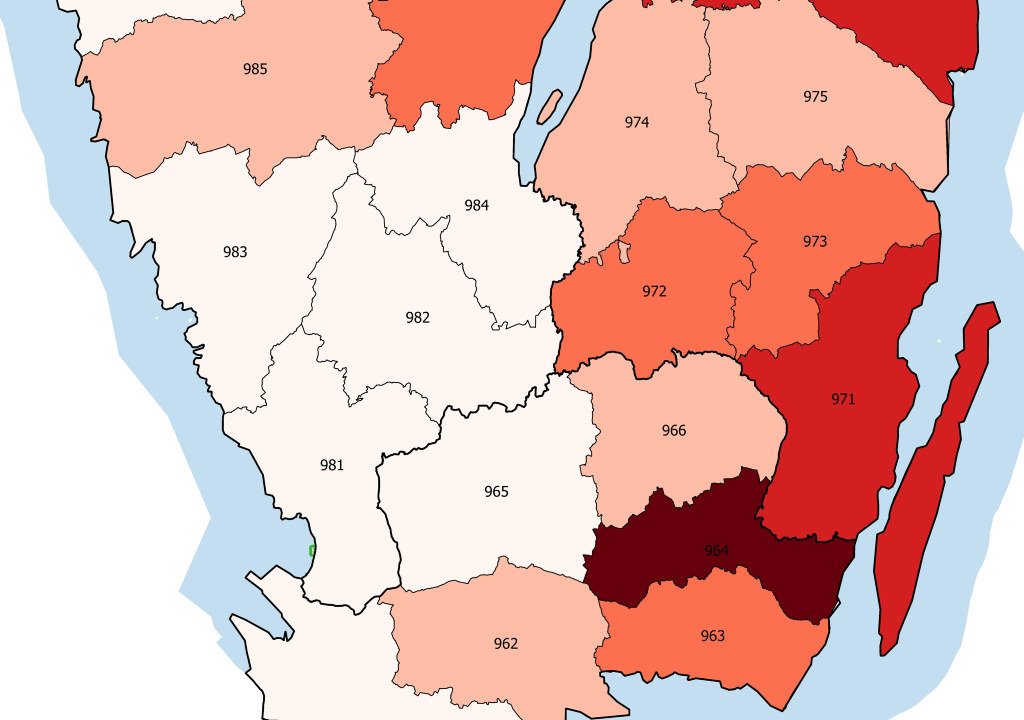 The dry summer contributed to a sharp increase in spruce bark beetles. According to a new inventory, an estimated 1.1 million m³ of forest on Södra's member estates is damaged and dying due to the extensive beetle infestation.
In early November, Södra made a new inventory to estimate the volume of damaged spruce forest after the summer infestation. A total of 1.1 million m³ under bark is estimated to be damaged and dying on Södra's member estates. There has been a slight increase since the last inventory in August, which may be due to the damage being easier to spot towards the end of the season but also because of new attacks in the late summer.
The map shows clearly how the amount of damage is far more severe in east Götaland, which is also consistent with the extremely low rainfall in this area. More than 282 estates were included in Södra's inventory, providing preliminary information about the extent and geographic spread of the forest damage.
"It is vital that forest owners fell and remove any infested trees from their forest during winter because large numbers of spruce beetles may still be inside the bark," said Henrik Holmberg.
The value of the wood can still be saved and Södra offers a special range of beetle-kill pine.

"Making an inventory of your estate is therefore highly effective and if you spot any minor infestation, we recommend taking action yourself. Anyone who discovers more extensive damage should contact their inspector immediately for assistance," said Henrik Holmberg.
The results of forest inventories carried out in cooperation with the Swedish Forest Agency show that approximately 2.5 million m³ of forest across Götaland have been damaged.
Volym m3fub/ha = m3 solid under bark/ha