Timber – the only choice for UK's smartest homes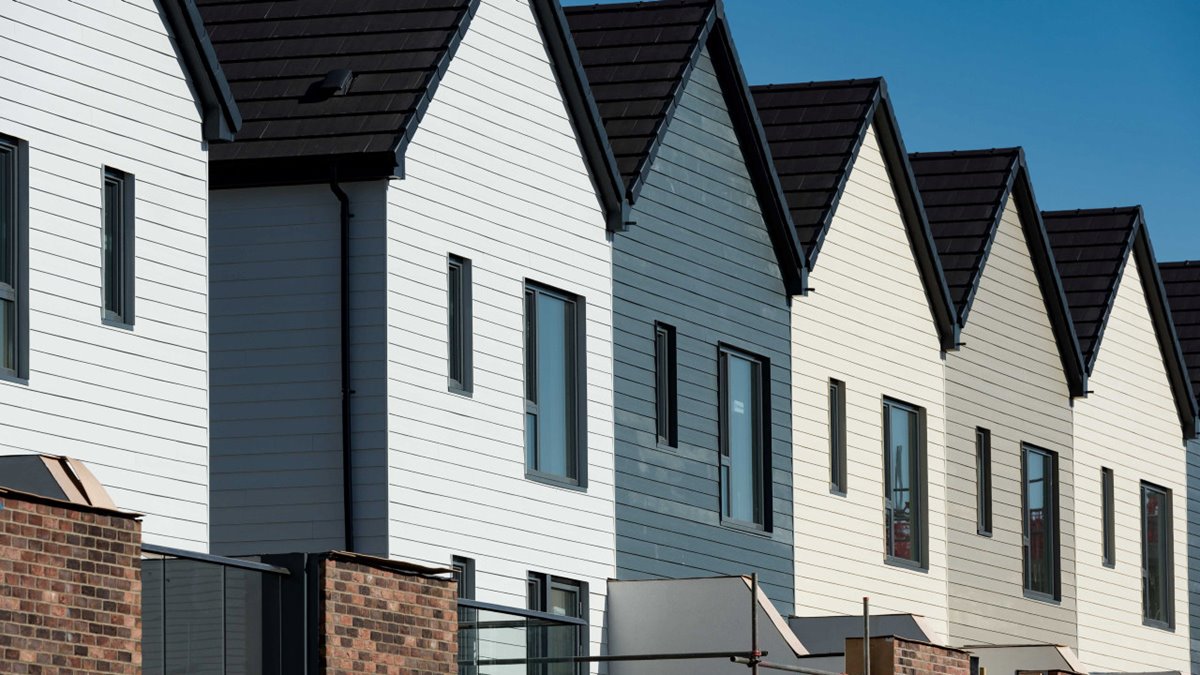 The latest development in the UK by Södra's award-winning daughter company, the house builder Trivselhus, features homes which are smart in every respect. The combination of timber frame construction and optimum insulation makes these smart homes highly efficient, and the fact they are the first development of family properties in the UK to feature Apple Home app and Siri and with Apple HomeKit accessories fitted as standard completes the picture of contemporary living.
Trivselhus houses are built to withstand the extremes of the Swedish climate and the secret is Climate Shield®: a superior level of mineral wool insulation and air tightness built into the closed panel timber frame walls during construction in Sweden. This 'fabric first' manufacturing enabled by timber construction means the houses are very energy efficient. The heating demand can be reduced by up to 40 per cent compared with more traditionally-built properties based on brick and block.
Trivselhus, which translates as "the house of wellbeing", has been building stylish low-energy timber-based homes in the UK for more than 20 years. The thermal properties of the homes facilitated by their air-tight timber construction enables the use of more glazing (triple of course) to give a light, airy feel to the living space. To ensure precision fitting, each section of the Climate Shield® is made up of several layers which are assembled under controlled conditions in the factory. The building process typifies the advantages of timber construction – the follow-on trades can start earlier, there is no need for wet trades such as brick and blockwork and plastering, and site safety is improved.
Trivselhus developed Sommar Place in partnership with Places for People, which describes itself as "placemaker" with a mission to build sustainable communities that are for everyone, whatever their background or needs.
Apple HomeKit accessories have been fitted as standard. Fully interconnected throughout each home, the technology is completely customisable and can be tailored to a family's individual preferences to complement and enhance day-to-day living whilst ensuring privacy and security.
Ken Forster, Managing Director of Trivselhus UK, said: "It's our mission at Trivselhus to develop family homes that have a positive impact on how people live."
David Cowans, Group Chief Executive at Places for People, added: "Places for People is committed to driving innovation that improves the quality of life in our communities – that's why we're delighted to be partnering with Trivselhus on this ground-breaking development. Sommar Place is a truly forward-thinking development, delivering the very best in Swedish energy-efficient design, combined with the latest in smart home technology – effectively future-proofing these homes for years to come."