Bark beetle still a strong player but with mixed effects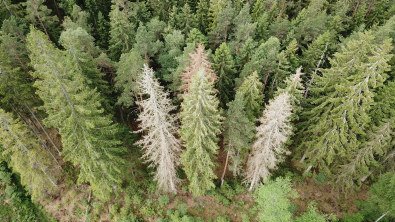 The supply side has retained its grip on the timber market in the past few months and the now infamous bark beetle must take a fair share of responsibility: greater than expected damage was reported in August and September. While lower prices have reduced production where possible, bark beetle-affected wood still needs to be felled and processed quickly.
The effect is mixed, however. The need to remove damaged wood from the forest has given a good supply of logs so far to the mills and upward pressure on production and stocks, with Swedish stocks 17 percent higher in September this year than September 2018.

But this changes quickly when the yield of sawlogs at harvesting falls sharply due to the deterioration of quality. Output of good quality sawlogs has reduced – it is at a lower level at this stage than last year. This means that the market will soon feel the effect of this, particularly the market for high-quality construction timber which could soon see a tighter supply situation.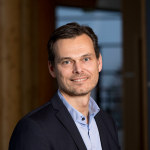 Other factors taking the heat out of over-supply in Europe include rising prices in the USA, which have attracted increased trans-Atlantic shipments of timber. The need for European timber in the USA can be largely attributed to significantly reduced sawmill production in Canada, where output is down year-on-year by up to 5 million mᶟ.

Södra has increased its production to the US market by nearly 40% this year, which is also helping our European customers because we are under less pressure to sell our increased whitewood production into the European market.
The market is clearly negatively impacted by the increased supply, because demand remains stable. Demand for construction wood in Europe remains at a high level so far, particularly in the renovation sector and there is market-share growth in timber frame housing (see the interview with Södra Wood Ltd Sales Director Jeremy English in this newsletter). And with supply side factors easing we are headed for more balanced territory, with strong prospects of better control of stocks until next summer. We are then to a large extent at the mercy of the weather as to how influential the bark beetle will be.
By Andreas Jonasson, Sales and Market Director, Södra Wood
Show all content for topic.
Subjects: Timber
News
Subjects: Timber
Published:
Share