A second facility – delving into Södra's future with CLT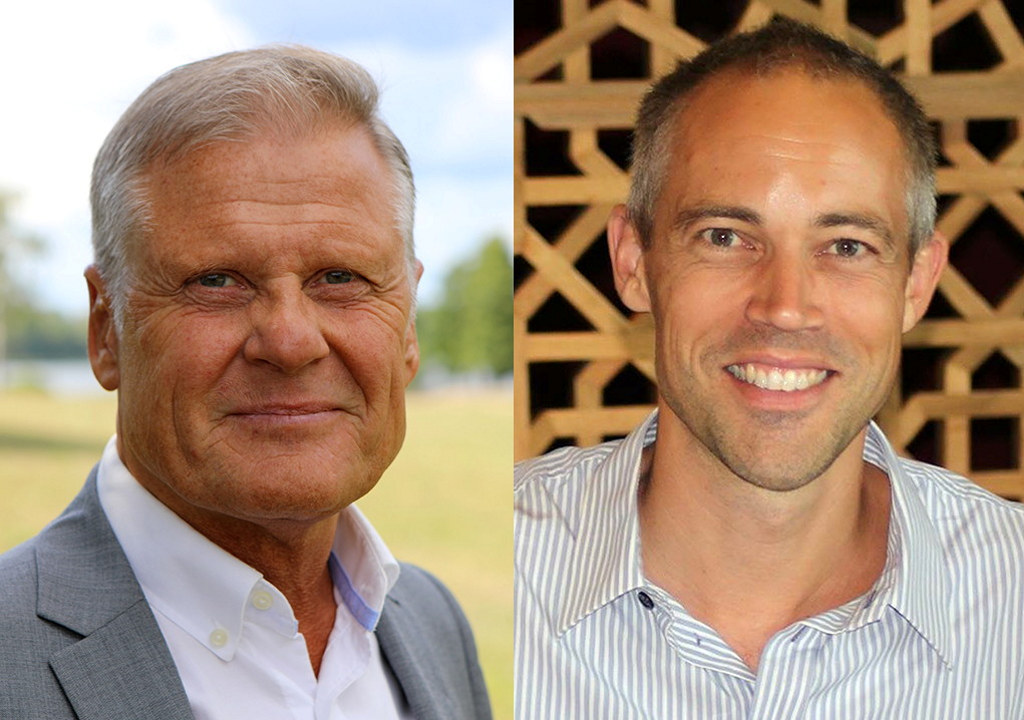 Södra's decision to invest in a second CLT facility at its Värö mill in Sweden, announced in April, is an important step towards the company's aim of leading the Nordic region in this growing area of timber construction.
So what will be the key outcomes for customers and Södra itself? We had an exclusive Q&A session with Business Development Manager Urban Blomster (left) and Värö Supply Chain Manager Peo Ekberg (right).
Q: This is going to take quite a bit of sawn timber capacity from Värö isn't it
PE: Even with both CLT facilities up and running it will only represent about 20 percent of the mill's output. And CLT enables us to use lengths and species (pine) which are not so suitable for our typical export business.
Q: How does this benefit the customer?
PE: It could allow us to offer more specific lengths and widths to the customer, as the residue will be viable for CLT for sideboards, for example.
How else will it affect the mill?
PE: Rather positively in fact. The CLT facility will effectively be an on-site customer for the sawmill, which will in itself drive efficiencies. It also supports investment in new progressive kilns which will benefit the whole operation, not only CLT.
Q: How much will you be able to supply the market from the two lines at Värö?
PE: Södra's total production capacity for CLT will eventually be about 140,000 m³ per year. That's equivalent to about 5,000 apartments.
Q: Will you be looking to export outside Sweden?
UB: As soon as next year we could make our first deliveries to Denmark and Norway. We will also be investigating the market dynamics for CLT in the UK – establishing who makes the purchasing decisions in a project for example – because the UK is quite progressive in the use of timber-based building systems.
Q: What are the main motivations for the use of CLT?
UB: Sustainability was probably the original driving force, but other advantages soon became evident. CLT is lighter for transport so saves money and time, particularly for urban projects. The focus on off-site construction is also a big bonus for builders who need to minimize the time on site.
Q: What are the main challenges for CLT?
UB: Demand is likely to outstrip production for the next decade although new mills are coming on stream. There is also a need to increase skills in the use of CLT. It is a culture change off and on site and education is essential – particularly as CLT will need to develop with demand for taller buildings which will likely require the use of hybrid systems. But it is worth it in terms of sustainability and efficiency.
Q: Will timber availability be an issue?
UB: At Södra we have the possibility to be quite a big player in CLT because of spruce in Southern Sweden, which has good strength, gives low emissions into living space and has been well managed for future supply.
Show all content for topic.
Subjects: Timber
News
Subjects: Timber
Published:
Share