A balanced market – around the corner or over the horizon?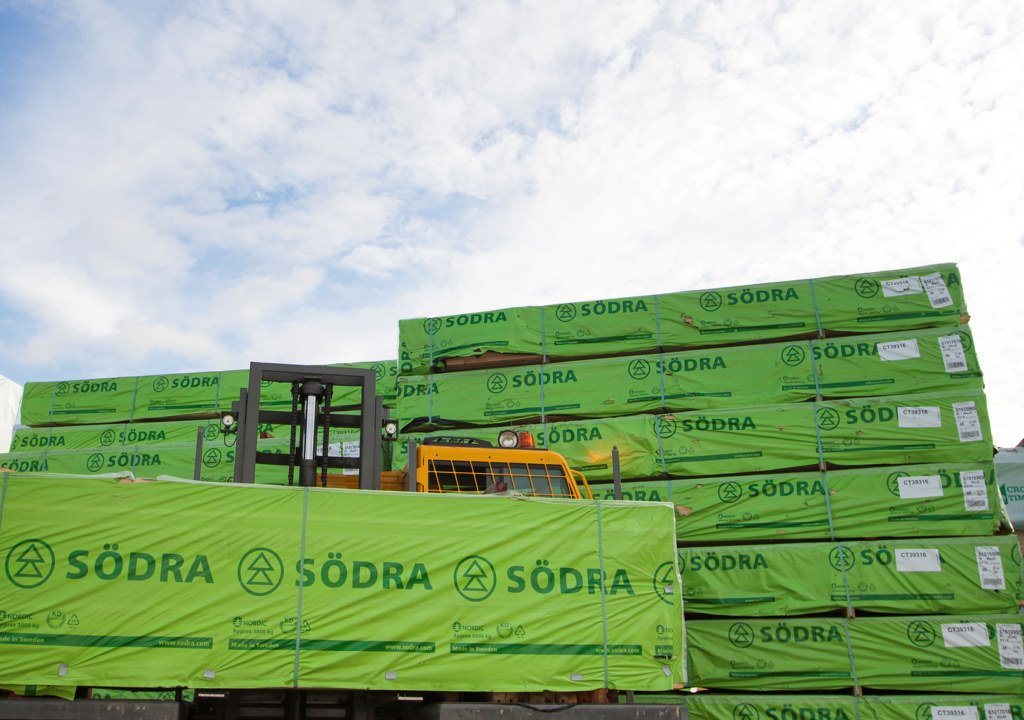 The European timber market is in the grip of whitewood oversupply for which storm felling in central Europe and widespread effects of the bark beetle are largely responsible. Demand has remained stable at a good level however, so a more balanced situation is within sight as long as supply returns to a normal level.
Whitewood production in Scandinavia has been at historically high levels for the past quarter, mainly to mitigate the widespread impact of the bark beetle. This has inevitably caused an increase in stocks. The UK also saw a build-up of timber inventory in preparation for the hard Brexit which didn't materialise, and this has meant slower demand from one of the largest timber-consuming markets in Europe in the second quarter.
Balancing factors on the supply side include less evidence of the bark beetle in Sweden so far this year than forecast; the wet and cold spring have helped in this respect. Even if it is very early to predict the impact of the bark beetle for 2019 we believe the worst scenarios are not likely to happen anymore which will mean that production in South Sweden will be less heavy in whitewood than expected.
In Central Europe we predict there will be gradually less output of high-grade material as log quality deteriorates from the harvested bark beetle-affected trees. In addition, there is a reduction in softwood output from British Columbia brought on by mill closures necessitated by reductions in annual allowable cut. In North America generally, there are transport capacity, forest fire and infestation issues to deal with.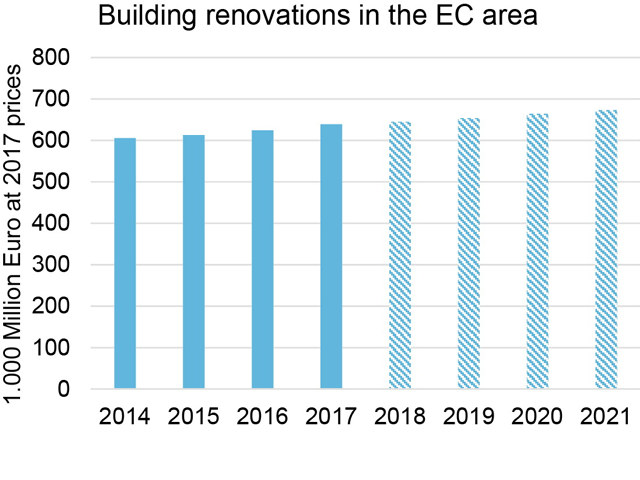 The demand side remains stable. Based on housing permits issued and Euroconstruct data, construction continues to grow in Europe with new builds still increasing but at a slower growth rate than previous years. Meanwhile remodelling/renovation projects are performing well in 2019 and this is the segment where timber is used most. With the timber-frame market share growing, all increases in building will have a disproportionately positive effect on timber demand.
Housing starts are also falling short of the long-term need in the US, so there is potential here for an uplift in demand, depending on affordability.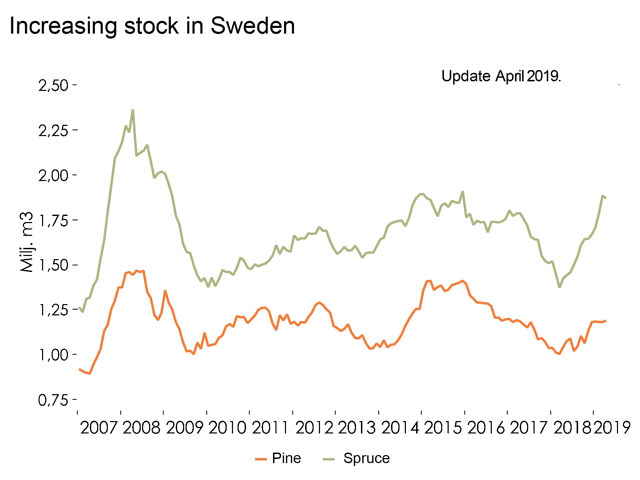 Demand from China has stabilised at a high level and while the focus of its sourcing has shifted from Scandinavia to Canada and Russia, the effect is still to put pressure on the world's lumber basket. We do see increased sales to China from Scandinavia again in the second quarter.
No-one would dispute that the timber market has seen a relatively rapid build up of stocks in the past few months. The fundamentals of growing demand remain however, which are likely to show through as production resumes normal levels.
By Andreas Jonasson, Sales and Market Director, Södra Wood.