Södra's CEO Lotta Lyrå address to COP 26

Political and business leaders gathered in Glasgow in early November for the UN Climate Change Summit- COP26. Södra's CEO Lotta Lyrå was there to highlight the important role of innovation in the transition to a more circular global economy.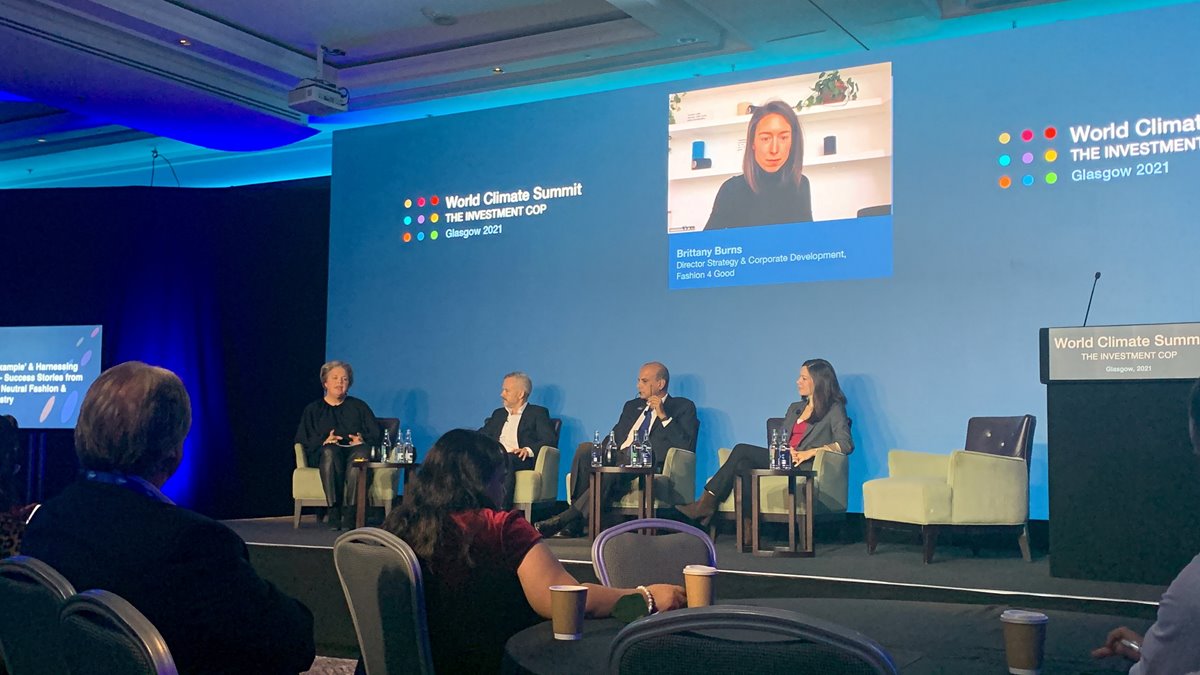 Lotta Lyrå attended the World Climate Summit in Glasgow today, a sister meeting of the COP26 Climate Change Summit. She gave an opening speech about Södra's investment in OnceMore®, as an example of how forest innovation can help tackle climate-related problems.
– "By creating products from our members' forests, we help replace fossil products with renewable alternatives. We do not only produce the traditional products from the forest such as wood products and pulp. We are also developing new ones – some of which could transform the textile industry. OnceMore® from Södra is the world's first large-scale process for recycling mixed-material textile waste", Lyrå explained.
– She continued: "Since we launched OnceMore®, the message from the brands has been clear. They want large volumes, and they want the market to act. They rely on companies from across the value chain to take on the mission together and work towards the same goal: To change a polluting industry. We are currently collaborating with Lenzing, a global supplier of wood-based speciality fibres. But we are keen to find more partners, so that our vision of the entire supply chain working together towards a common goal to solve climate, environmental and textile challenges can be realised," Lyrå added.
Panel discussion on the importance of transition
A panel discussion followed where Lyrå joined three other business leaders to discuss the importance of cooperation across different industries to address the climate crisis. In addition to Södra, the session brought together representatives from the market and producers. The panel debate, which lasted 50 minutes, highlighted how OnceMore® could help drive development forward as well as outlining how companies closer to consumers also have an important role to play, and the importance of working together.
"No individual or company is an island. We must work together across industry to handle a major transition," she pointed out, with the support of the other participants.
The discussion ended with a question from the audience, raising the importance of fossil-free transport in the value chain.
"This is an issue that we at Södra work a lot on, including through our project Silva Green Fuel," Lyrå replied. "We are developing a completely new plant to produce sustainable biofuel from forest residues, which will play a major role in the transition going forward."