Wooden skyscraper city for Stockholm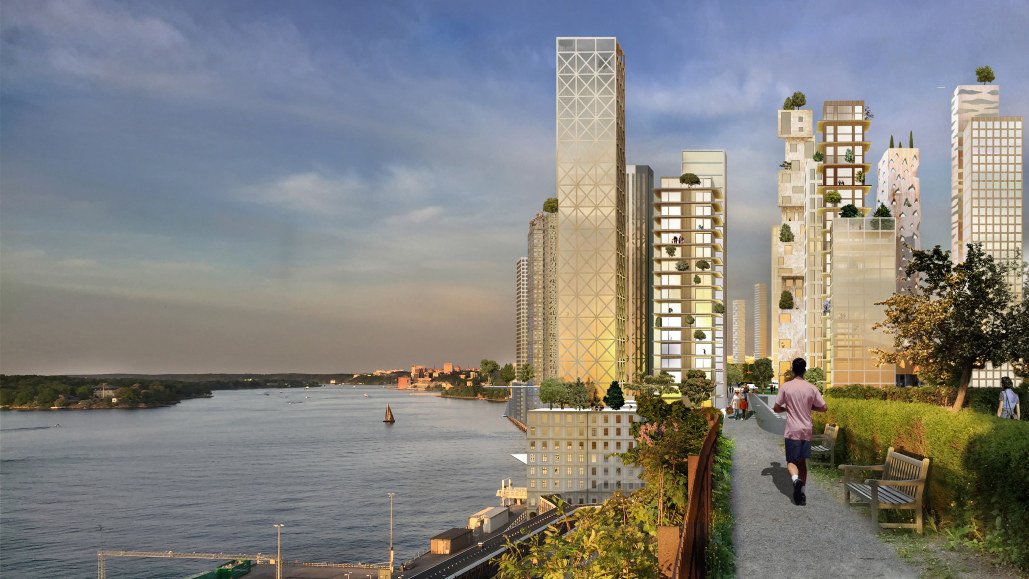 A waterfront development comprising 31 cross-laminated timber (CLT) towers of up to 35 floors is the dream of Sweden's Centre Party for Stockholm.
Just before the country's recent elections, Anders Berensson Architects revealed the masterplan for a sustainable district in the central docklands area of Masthamnen. It would include 5,000 homes, 60,000m² of office space and 90 shops and restaurants.

The towers would be of between 25 and 35 floors (clearly these would need other materials than just CLT to give enough mass to the structure). These would rise above a lower layer of blocks up to 10 floors high, with roof-level parks connected by walkways.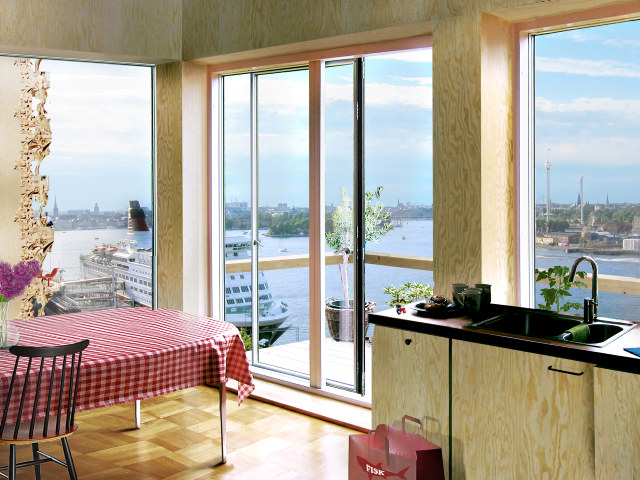 Anders Berensson says that despite being Swedish, his preference for wood in this context is rational rather than emotional: "I am interested in all sorts of materials but wood is the building material that releases the least carbon dioxide in today's construction industry and is therefore the obvious sustainable choice for building a new Swedish city area, particularly with the raw material on our doorstep. CLT has opened many more possibilities and enhanced opportunities for off-site construction – another strong factor in favour of wood."

Södra market & project manager Urban Blomster said: "We are seeing more architects coming around to timber construction in Sweden and beyond, particularly with the possibilities which CLT offers, and which Anders Berensson clearly appreciates. What we need is the structural engineering and building skills to become more widespread to take full advantage of the benefits of wood. There is strong pressure from the Swedish Government to build sustainably and from local authorities for developers to provide a Life Cycle Assessment for each project. Within a year we also expect regulations which demand a climate declaration for new building work in this country, which will set a strong precedent."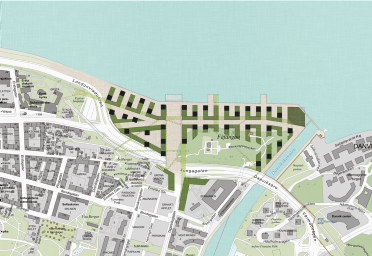 Show all content for topic.
Subjects: Timber
News
Subjects: Timber
Published:
Share