Wood goes high rise in Sweden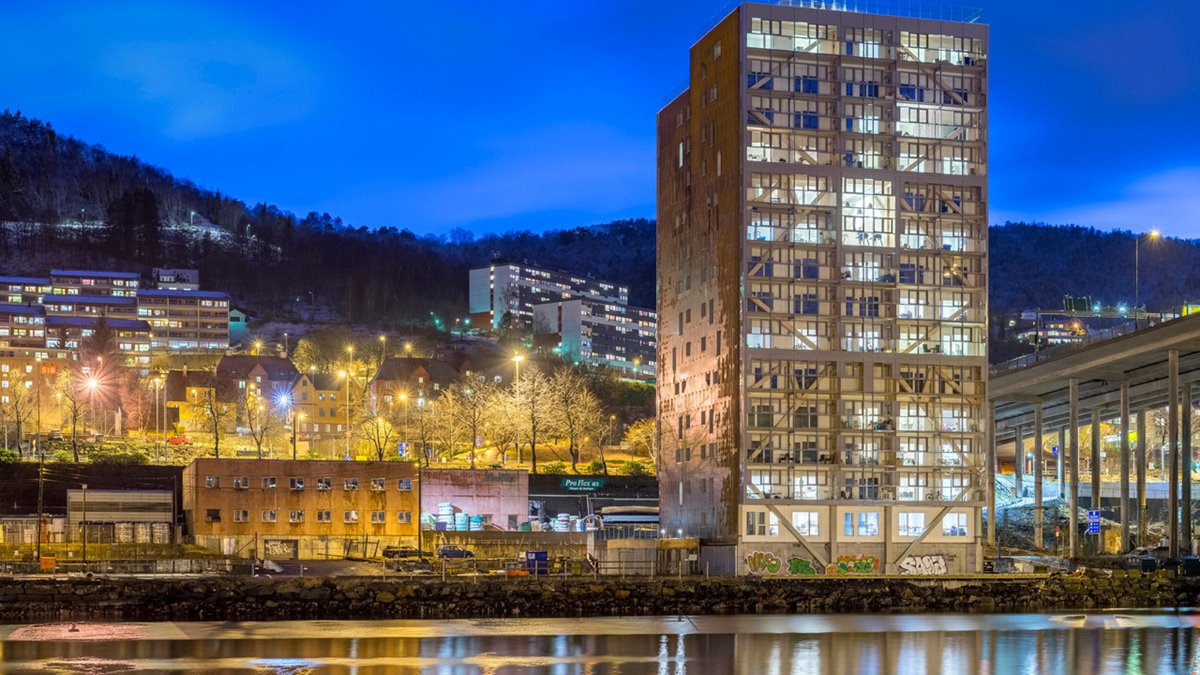 2018 will be the year of the multi-storey wooden building in Sweden, according to Susanne Rudenstam, director of construction at Swedish Wood.
Reports in the media of ever taller wooden apartment blocks have shown a willingness to take wood seriously for buildings of two storeys and more. Four to eight storeys is now typical, above which the increasingly popular CLT is necessary for technical reasons.20 storeys is already planned and quite a few CLT projects are expected in the next three years.
Investments in automation and robotization have streamlined the off-site construction process which makes timber construction so attractive from a time and quality-control point of view. It has also been essential for the revolution in modular/volumetric housing solutions. And with several factory inaugurations due to take place this year, wood's time has come for multi-storey buildings.
"Demand is really strong for wood construction in all types of housing, including the affordable segment, as well as public structures such as sports halls" says Susanne. "Today wood accounts for around 10 percent of new builds in housing but is also often used in other building categories in combination with other materials. The housing share is set to double by 2020. It is possible that we will have reached a 50 percent market share by 2025, with multi-storey buildings driving much of this. The house-building sector in particular is looking at efficiency and the need to reduce climate change impact. The skills and understanding are developing strongly. At the same time, end users in Sweden understand and appreciate the difference which wood can make."
For the affordable sector, Swedish company Boklok has been a pioneer. This housing concept developed by IKEA and Skanska, delivers affordable, efficient housing with more than 100 developments completed so far, including blocks of flats up to four storeys high. Boklok is committed to wood because, as it says: "It might sound old fashioned, but wood is an important part of the energy saving building methods of the future. It is cost efficient and renewable. Wood has the lowest energy consumption and the lowest carbon dioxide emissions compared to any other building material. Also, wood requires less energy in the building process compared to concrete, and the forests prosper through being harvested wisely."
Photo: David Valldeby