Production to increase at Mönsterås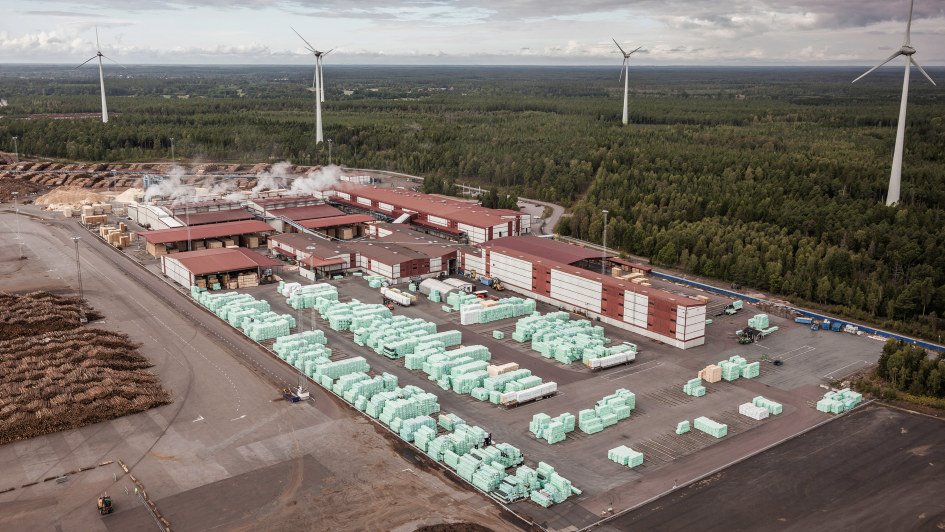 From March 1, 2019, the annual production volume of sawn timber from the Mönsterås sawmill in Sweden will increase by 100,000 m³, which will be achieved by adding a third shift and 30 new employees.
"The journey of change undertaken by Södra's sawmills in recent years is now yielding results in terms of more competitive production and a better offering to our customers," said Jörgen Lindquist, President of the Södra Wood business area.
Over the past two years, Södra has implemented structural changes in its sawmill operations to strengthen the company's long-term competitiveness. The market outlook is bright and sustainable construction is driving the interest in timber as a building material. The underlying demand for sawn timber is high.
"With our focus to grow with our customers, we need to increase production at Mönsterås to meet demand" said Lindquist.
The proportion of timber-frame buildings is growing all over Europe. Due to the positive environmental effects, combined with construction efficiency and reduced transportation, interest in timber-frame construction is rising.
"This is one of the reasons why we have entered the timber building system segment and are investing in a cross-laminated timber (CLT) facility at our sawmill at Värö. Production at the new facility will require a certain volume from the sawmill at Värö. The higher volume at Mönsterås will offset some of the volume we will use in CLT production. Our acquisition of the UK sales company Södra Wood Ltd has also improved our market potential," said Lindquist.
"We see a very bright future and believe it is built with timber," he added.