Mönsterås port dispenses with fossil fuels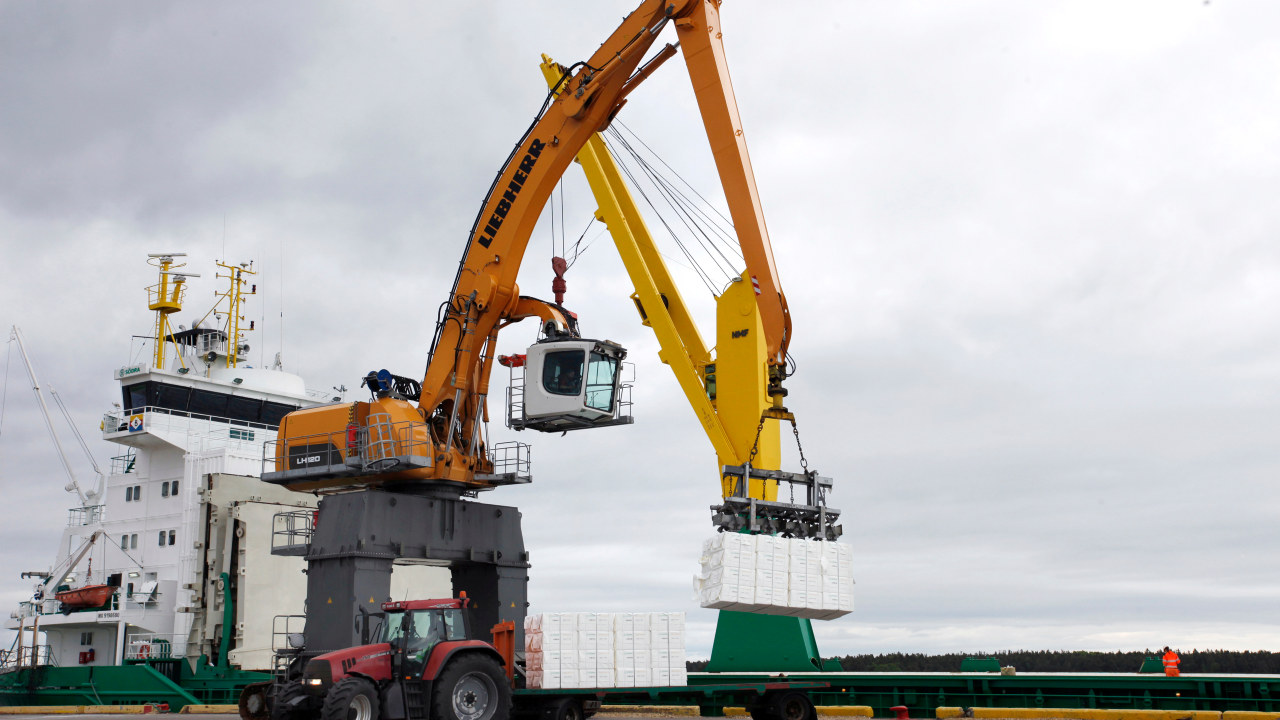 Södra's port in Mönsterås, Sweden, became completely free from fossil fuels in October. All work vehicles and cranes at the port are now using HVO* diesel – a completely fossil-free alternative to standard diesel.
Mönsterås has four cranes and 16 working vehicles which handle about three million tonnes of freight each year. The freight is loaded for transport to Europe by land and sea and includes 170,000 m³ of sawn timber.
"As a representative of a green industry, this was an obvious next step," said Niclas Strömqvist, Site Manager.
The switchover at the port began in the spring of 2017 and was completed at the end of September. The move is part of Södra's sustainability targets that aim to achieve fossil-free production by 2020 and fossil-free transportation by 2030 – targets adopted in 2016 and assigned the same status as Södra's financial targets.
"Efforts have focused on examining and ensuring that the HVO diesel is compatible with existing equipment at the port. We are always on the lookout for climate-smart solutions. This is in line with how we want to act and operate as a company," said Jörgen Erlandsson, Head of Technology, Environment and Quality at the port.
HVO is both a climate-smart and economical alternative to synthetically produced petrodiesel. The raw materials for Södra's HVO are slaughterhouse waste and rapeseed oil.
"HVO is a better environmental choice because it is 100-percent fossil-free. This means it is completely renewable and greenhouse gas emissions are substantially lower," said Åsa Forss, Manager of Södra's wood-chip truck fleet.
* Hydrotreated Vegetable Oil