Långasjö investment pays off with higher output and quality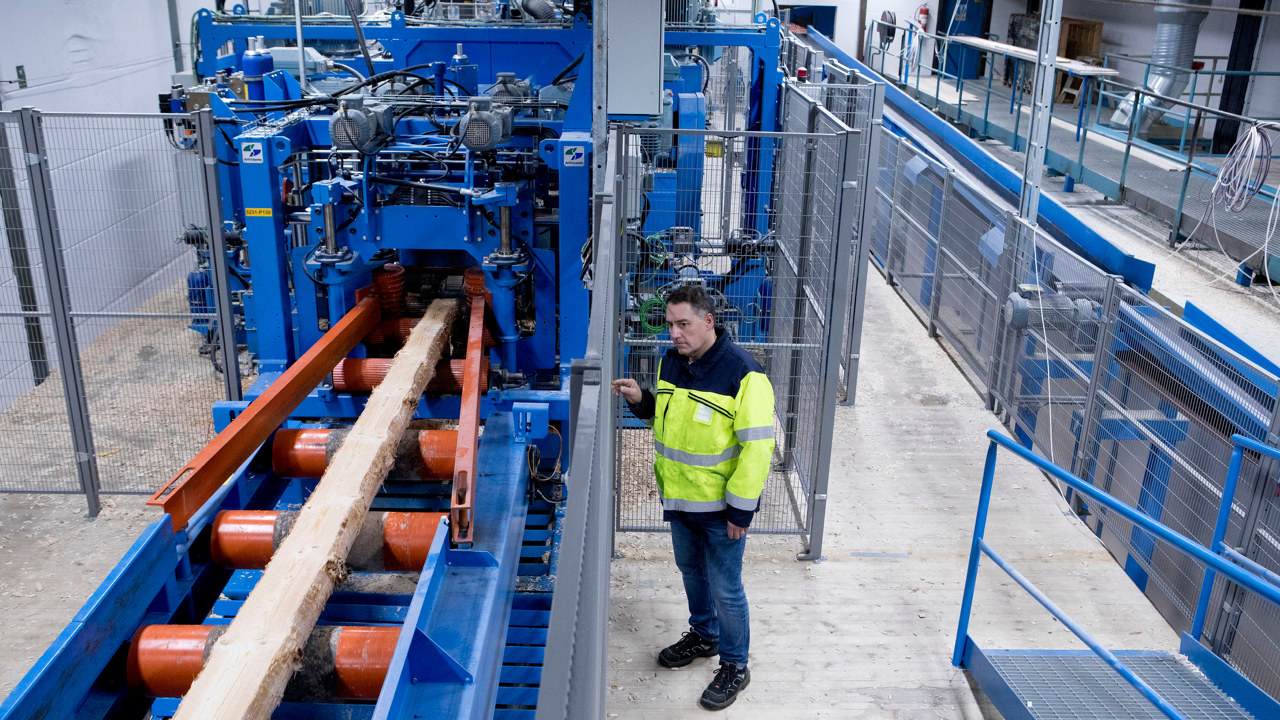 Södra's investment of SEK 100 million in a new sawline at Långasjö has been completed. Next year, production at the facility will increase by almost 30 percent to 360,000 m³, the equivalent of 15 more logging trucks per day, while product quality is enhanced.
The Långasjö investment is part of a SEK 200 million sawmill package which also targets Södra's mills at Värö and the small-dimensions facility at Orrefors.
Deliveries from Långasjö comprise mainly panelling and cross beams, but also painted products, a product category which has seen growth every year since 2013. The main markets are the Netherlands and Sweden, where pressure on construction timber is particularly high.
The heart of the project is the replacement of the old small-diameter timber saw line with a new AriVislanda profiling circular saw line, running at a maximum speed of 150 m/min compared with the previous line's 88 m/min. The line is complemented by a new stacker, multi-zone wood dryer and timber 8,000 m² warehouse. The investment will create 25 new jobs at Långasjö.
"The new saw will create a more efficient flow with higher precision," said Magnus Algotsson, Mill Manager at Södra Wood Långasjö. "This will make a huge difference, enabling an even higher yield from the forest raw material and a more consistent product."
Because of the investment, distribution to the Swedish building trade will be relocated to Långasjö from Södra's Torsås sawmill, which has been closed.