"We look at Södra as a partner rather than a supplier"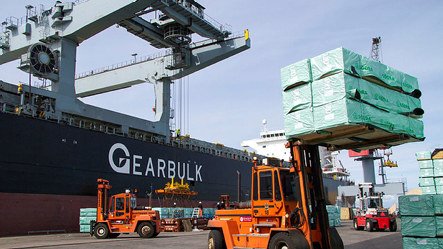 The results from our Customer Satisfaction Survey 2019 are just in and more than nine out of 10 customers are very satisfied Södra Wood. A similar proportion would recommend Södra to a colleague or another company. Those who have ever dealt with a Customer Satisfaction Index (CSI) will also know that Södra Wood's CSI at 80 is very high.
Highlights included the fact that 95 percent of Södra Wood's customers agree that we have high expertise and market knowledge. The vast majority of customers give a high rating to our products, delivery, salespeople and customer service. It is also notable that we are considered to be the market leader by a considerable margin in everything from products and service to sustainability and innovation.
Typical customer comments include: " We look at Södra as a partner rather than a supplier," and "We really value what Södra Wood brings to us and see our partnership adding long-term value to both our companies. Thank you for your continued support."
But we don't conduct customer surveys just to be praised. We want to learn how to be better, how to increase satisfaction and build on our market-leading position. With this in mind we pay particularly close attention to the priorities customers have highlighted for the future.
Your priorities are:
• Speedy delivery and order tracking
• Customer portal
• Collaboration for special services and products
• Warehousing services
• Smaller delivery quantities
• Marketing to the customer's customer
• Technical support
We're listening!
Show all content for topic.
Subjects: Timber
News
Subjects: Timber
Published:
Share