Six standout facts about Södra's latest quality drive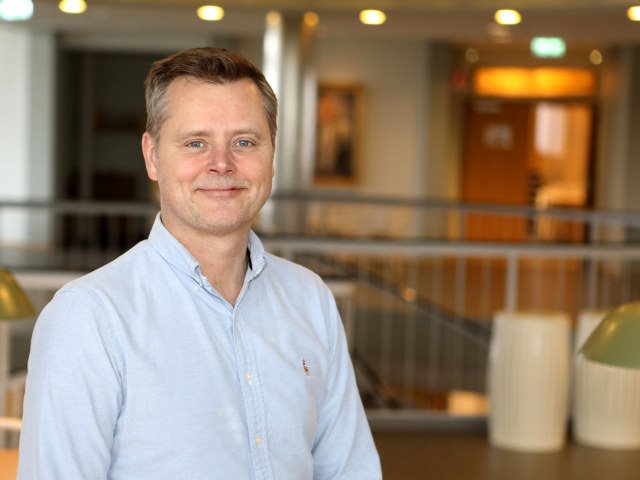 After a five-year stint at Ikea as quality manager, Stewen Nilsson returns to his former employer Södra with a fresh vision for quality at Södra Wood Sawmills, where he took on the role of Production Director in March this year.
Here he highlights six features of the latest quality drive.
1. Standardisation. The best route to achieve accuracy and quality, and therefore happy customers, is to ensure our products are as consistent as possible. One way we achieve this is through a member of our team with deep experience of the requirements of the finished product, who tours our production sites with a customer's eye and feeds back with suggestions as to how we can refine our processes.
2. X-ray vision. We aim to be the best in the market, but this is a moving target, so we need to raise our game constantly. We are rolling out 3-d measurement in the woodyard across our mills, using x-ray to see inside the wood to allow more accurate selection. It means we can establish the density, presence of stones, bark beetle damage etc.
3. Drying kiln pilot. We're scrutinizing our drying process to ensure super-accurate dimensions before further processing. Also bark beetle-affected wood requires different drying treatment. As part of the drying focus, we're starting up two new kilns at Värö next summer.
4. Grinding in a league of its own. Lots of small details add up to a big difference. We have developed an in-house system for grinding tools such as you won't find anywhere else. The highly-automated, robotised process ensures optimum performance and safety. Each tool carries a QR code with its complete history and operators can scan them with hand-held devices loaded with a dedicated app. Nothing left to chance.
5. Electric forklifts. We have pioneered the use of electric 15-tonne forklifts for this sector. It means greater control of power when handling valuable stock compared with diesel vehicles, less pollution, and a big reduction in noise-related stress on the operator and other staff.
6. The whole value chain in our control. Södra is in the special position of having the value chain from forest to delivery under its control. It means that when re-booting our quality systems, we can take a "root and branch" approach! From harvesting to labelling, from data to packaging, we are in a position to optimize the whole process and ensure our customers get the best of the best. And this is exactly what we are doing.
Show all content for topic.
Subjects: Timber
News
Subjects: Timber
Published:
Share