New generation of UK customers engage with the timber journey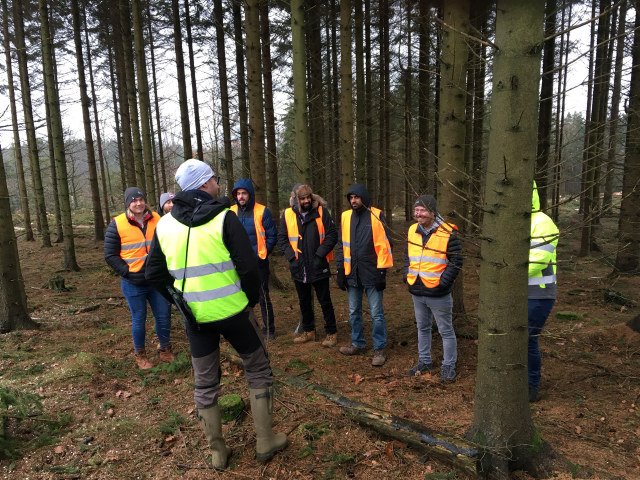 Three of Södra's UK customers - Wood Green Timber, JK Timber and Leigh Timber - spent three days with us in February. They are all builders' merchants from south-eastern England who have been buying from us for many years, but all the companies have recently welcomed a new generation into their ownership.
The visit was a training trip to show this younger generation in the builders' merchant business how the sawn timber they sell is produced. "This was an ideal way to engage with these new owners and strengthen our relationship," said Nigel Buckley-Ryan, Sales Director for Södra Wood Ltd, who invited the participants and co-hosted the visit with Marcus Larsson (Key Account Manager) and Todd Kavanagh (Area Sales Manager).
The programme took in everything from seedling to delivery. The group started at the Falkenberg nursery, watched a harvesting operation the following day and finished with a trip around the Värö sawmill and a visit to the Port of Varberg. They also took in a Swedish builders' merchant to browse the product offering and see the customer experience.
"Our visitors were very interested in the speed and efficiency of the entire process and our dedication to sustainability. They were particularly impressed by the combined pulp and timber plant at Värö, and how all inputs are renewable and the entire log used so that nothing goes to waste," added Buckley-Ryan.
"We are appreciated as a supplier because of our long-term approach and reliable deliveries as well as our products, and their consistent high quality. To see the source of the products and the processes behind them helps complete the picture."
Show all content for topic.
Subjects: Timber
News
Subjects: Timber
Published:
Share