Södra officially launches Irish entity, Södra Wood (Ireland) Ltd
Södra has officially launched Södra Wood (Ireland) Ltd, demonstrating the company's investment in and commitment to the Northern and Southern Irish market.
The launch was celebrated with 40 key figures from across the Irish timber industry at an event at Finnstown Castle Hotel, Lucan. Guests discussed prominent industry issues over dinner and learnt more about Södra's wider business operation and its record-breaking 2018 from Jörgen Lindquist, President of the Södra Wood business area.
Mr Lindquist, who also officially opened Södra's UK operation in 2017, explained to guests how a continued focus on growth, sustainability and innovation will help ensure Södra is well-prepared for any potential future challenges. The formation of Södra Wood (Ireland) Ltd speaks directly to this sentiment.
Kevin Peters, Sales Manager, Södra Wood (Ireland) Ltd, commented: "Crucially, whether we end up with a hard or soft Brexit, Södra Wood (Ireland) Ltd provides us with two options to supply to our Northern Irish customers. They could continue to be supplied out of our distribution terminal in Wicklow, Republic of Ireland or, in the event of a hard border, supplying out of Dundee, Scotland may be more convenient. Whatever the outcome, we're well placed to cope with any potential Brexit challenges.
"That said, while Södra Wood (Ireland) Ltd will certainly help combat any potential post-Brexit issues, the investment in Ireland is much more far-reaching. Along with Sweden, Holland and Great Britain, Ireland is very much a key market for Södra and an integral part of its long-term strategy. We're keen to continue to support the growth of the Irish economy, regardless of the political environment."
Guests left the event with a truly authentic insight into Södra's operations: their very own sapling, direct from Södra's nursery in Falkenburg, Sweden, where 36 million saplings passed through last year. The saplings, indicative of the beginning of Södra's new Irish venture, will reach full maturity in around 50-70 years' time (sequestering harmful carbon dioxide as they do), just like those that make up over 2.5 million hectares of Södra's forests in southern Sweden.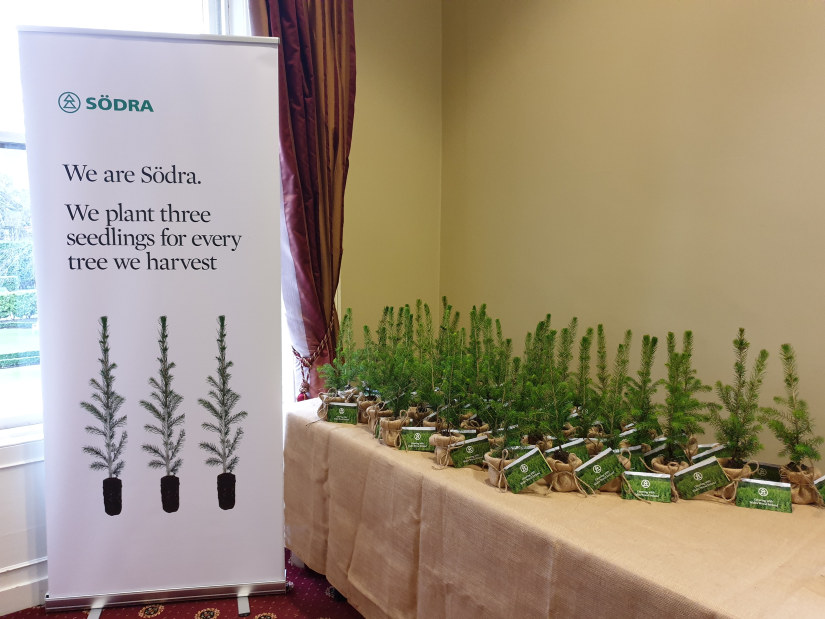 Show all content for topic.
Subjects: Timber
News
Subjects: Timber
Published:
Share