Processing the forest is the key to industrial success. In addition to pulp and sawn timber, MDF and houses are just some of the products Södra has produced over the years.
A tar factory in Lenhovda was the springboard into the industrial sector for Södra. Tar and turpentine were extracted and used as propellants for cars or sold to hospitals, military facilities and private property owners. In southern Sweden, there was a surplus of wood after World War II, in contrast to the north of Sweden. An industrial expansion was required to take care of the surplus, especially smallwood. There was also a lack of markets for sawmill by-products. It became apparent that this was a waste of resources to not take care of the residual products. After the war, demand for firewood declined moreover when imports of coal and oil resumed and farmers had difficulty finding markets for their smallwood. Firewood accounted for 61 percent of the wood sales in 1944, but only 8 percent in 1950.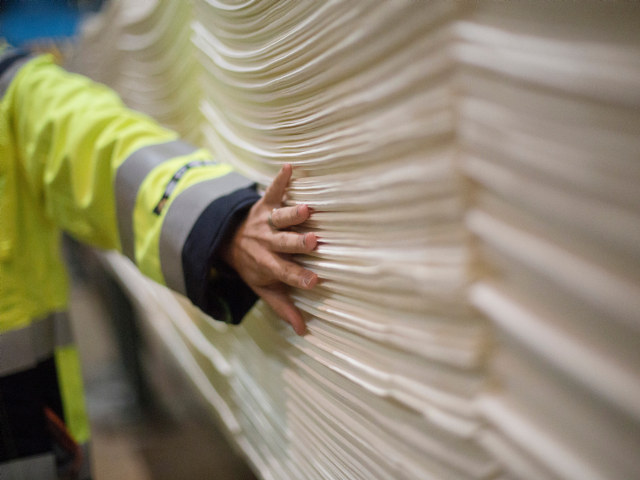 SURPLUS WOOD AND PULP PRODUCTION
The annual wood surplus in southern Sweden was estimated at this time to 2–3 million m³. The Sydöstra Sveriges Skogsägares Förbund could supply a cellulose plant with 100,000 tonnes of production capacity, according to Gösta Edström's speech in Jönköping in September 1949. However, private stakeholders were not willing to expand the industry unless they had guarantees to buy the forest land or could otherwise ensure the supply of wood to the pulp factories. Quote from Gösta Edström: "...if the private risk-bearing capital do not show an interest in our problems, we are also prepared to take the matter into our own hands and personally contribute to an expansion of the wood-consuming industries." These were not just empty words – a proposal for a pulp mill in Mönsterås was presented to the Södra Board in January 1952 and the first pulp was manufactured in November 1958.
Pulp production then expanded with a pulp mill in Mörrum that was opened in 1962 and a pulp mill in Värö, where production started in 1972. In 2014, Södra's Board decided to make the biggest investment in the history of Södra. The results of this decision included the construction of a new pulp mill in Värö in 2016.
Read more about Södra's investments in the pulp mills.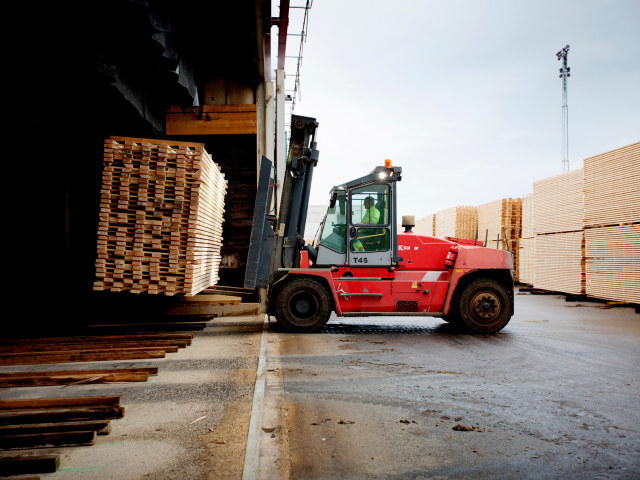 SAWN TIMBER
As the sawmills increased their volumes, more and more saw logs were consumed in southern Sweden after World War II. The need to secure markets for timber has always driven sawmill investments, since sawlogs account for the highest proportion of income from forestry. Södra's sawmill history began in 1943 with the takeover of a sawmill in Hallabro, Blekinge.
The capacity and volume of sawmills changed steadily, and grew in line with market demands. Small sawmills were replaced by larger facilities with more modern machinery and processing and refinement became more common.
The start-up of Södra's sawmill in Kinda in 1968 was a milestone in the history of sawmills in southern Sweden. It was the first sawmill to be built in a very long time.
Read more about the Kinda sawmill.
The expansion continued and in 1974 Södra's sawmill in Värö was completed. It was built adjacent to the pulp mill, which meant that joint resources could be used. In 1999, it was time to saw the first log in Mönsterås. This sawmill also stood adjacent to one of the Group's pulp mills (the mill in Mönsterås), with all of the benefits that entailed.
In 2011, Södra built a completely new sawmill at Värö – the most modern in Europe – with a capacity of 600,000 m³. The production of sawn timber increased even more following the acquisition of Geijerträ, with its four sawmills, in 2012.
Structural timber and other construction products are now the largest product category for Södra's sawmills and processing has become standard, including planing, drying, and strength grading. Further processing was expanded in 2013 with primed cladding and in 2018 painted exterior cladding was also launched.
Read about how the market has driven the development of sawmills.
MDF AND HOUSE PRODUCTION
In 1958, manufacturing began of MDF at a new facility in Åryd. The MDF facility in Laholm was acquired by Södra through the merger with Hallands Skogsägareförening in 1964. In 1972, another MDF facility was opened, this time in Hultsfred. When manufacturing peaked, Södra produced approximately 290,000 m³ of MDF, corresponding to 40 percent of Sweden's total production. Following many years of MDF production, Södra joined with Statens Skogsindustrier and Swedish Match to form Swedspan, an MDF company, in 1981. This was the beginning of the end of Södra's involvement in the MDF industry. Within a few years, Södra had left the ownership sphere.
Södra acquired Hultsfreds Träförädling, Standard-hus and Svenska Ideal-hus back in the 1940s. The three companies were merged and received the name Hultsfreds-Hus. Between 1965 and 1973, the facility delivered more than 2,000 wooden houses per year. Hultsfreds-Hus was the largest house manufacturer in northern Europe and the company involved the entire district during its heyday. The plant received construction materials, for example, from the MDF facility in Laholm. The fibre board was specially designed for the purpose. They were easier to assemble and easier to carry.
Södra owned Hultsfreds-Hus until 1981. Since, 1 October 2009, the house manufacturer Trivselhus is instead part of the Södra Group.
INTERIOR WOOD PRODUCTS
The interior wood group Gapro was part of Södra's acquisition of Geijerträ in 2002. The group included several plants, manufacturing flooring, mouldings, panel sheets and rails. The acquisition provided Södra with new processing expertise. Due to poor margins and increased competitiveness, the interior wood business has gradually been discontinued and the interior business was closed down in 2018.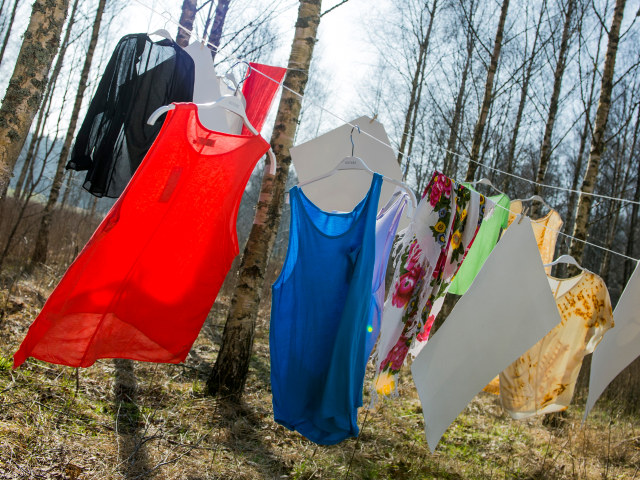 THE FOREST IS THE FUTURE
The pulp mill in Mörrum has a line that manufactures dissolving pulp from hardwood. Hardwood provides better fibre for textiles – with a shorter fibre than that from pine trees used for paper. The customers then process the pulp into textiles. Examples of textiles manufactured using this method include lyocell, biocell and viscose. Several Swedish fashion chains use cellulose in their clothes. Södra has also developed the bio-composite material, DuraPulp, which could replace environmentally polluting plastic in the future.
Today, high-rise buildings can also be made from wood as timber-based material is now available that can replace steel and concrete. Until 1994, wooden houses higher than two storeys were not permitted due to the risk of fire, but new wooden products and construction technology have enabled the construction of large and tall wooden buildings with a high level of fire safety. There are numerous examples of buildings in Sweden constructed using the technology. In Växjö, more than 50 percent of new multi-family housing is built using wood.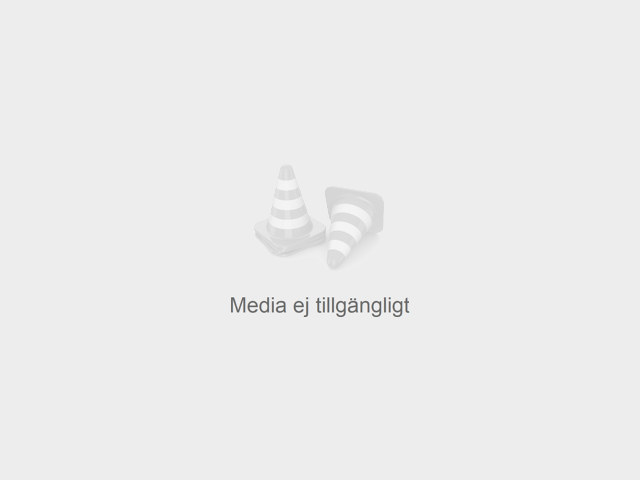 High-rise construction with timber is a growing market and demand is driven by economics and sustainability. Södra is now focusing on cross-laminated timber (CLT) that is a flexible, transport-efficient and light material with high environmental integrity. A first facility for CLT will begin operating in Värö in the summer of 2019.
THE KEY TO SUSTAINABLE SUCCESS
Forests are important for the global transition to a sustainable bioeconomy. Forests can now deliver more smart products than ever before. Clothing, food, new packaging materials, various types of filters and vehicle fuels are already being made. But we at Södra believe we can develop even more forest-related solutions and innovations. Processing the forest is the key to sustainable success today.